L&W Supply Announces Opening of Palm Springs Branch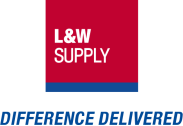 Residents and contractors in Southern California will now have a new option for fulfilling their interior building product needs with the opening of L&W Supply Palm Springs at 770 South Gene Autry Trail, Palm Springs, California. This new location offers drywall, gypsum, steel framing, acoustical ceilings, insulation and other building materials from leading manufacturers.
"The Palm Springs area is a hot spot for new development and an exciting place to call home," says Chad Cutlip, West Region vice president. "With the addition of our new branch, we're now even better equipped to provide our California customers in the Coachella Valley and beyond with world-class service."
With Palm Springs, L&W Supply has 18 branches in California. Branch hours are 6 a.m. – 4 p.m., Monday through Friday. Ray Gutierrez, a 16-year veteran of L&W Supply, will manage the Palm Springs branch. To learn more, contact the branch at 760-459-6600, or visit the branch page at L&W Supply – Palm Springs.
About L&W Supply
Headquartered in Chicago, L&W Supply is a leading nationwide distributor of gypsum wallboards, suspended ceiling tiles and other interior building materials. From its founding in 1971, L&W Supply has expanded its reach nearly 200 branch locations in 38 states. L&W Supply was acquired in 2016 by the nation's largest wholesale distributor of roofing, siding, windows and gutter materials, ABC Supply Co. Inc., reinforcing the companies' leadership in building materials distribution. More information is available on www.lwsupply.com.
About ABC Supply
ABC Supply Co. Inc. is the largest wholesale distributor of roofing in the United States and one of the nation's largest wholesale distributors of select exterior and interior building products. Since 1982, ABC Supply's focus has been serving professional contractors and offering the products, services and support they need to build their businesses. A 15-time Gallup Exceptional Workplace Award winner and two-time recipient of Glassdoor's Employees' Choice Award for Best Places to Work, ABC Supply is an "employee-first" company. Headquartered in Beloit, Wisconsin, ABC Supply has over 800 locations nationwide. More information is available at www.abcsupply.com.
Source: L&W Supply Corporation