Trex Company Reports First Quarter 2021 Results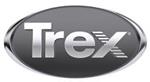 Trex Company, Inc., the world's #1 brand of composite decking and railing and leader in high-performance, low-maintenance and eco-friendly outdoor living products and a leading national provider of custom-engineered commercial railing systems, reported financial results for the first quarter ended March 31, 2021.
First Quarter 2021 Highlights
–Consolidated net sales increased 23% to $246 million
–Diluted earnings per share of $0.42, up 17%
–EBITDA increased 20% to $71 million; EBITDA margin of 28.9%
–$46 million in share repurchases
"Sustained demand for Trex Residential products and accelerated market share gains from wood drove first quarter sales growth, laying the foundation for another year of strong double-digit revenue growth in 2021. At the same time, capacity expansion at our new state-of-the-art manufacturing facility in Virginia is coming on faster than originally anticipated. We now expect all lines in our new plant to be fully operational by the end of May, thirty days ahead of schedule. When completed, our capacity expansion investment will provide approximately 70% more capacity when compared to 2019 volume levels and will give us an important competitive advantage in today's dynamic composite decking marketplace. The additional capacity further reinforces our position as the industry leader and most efficient manufacturer of high-performance, wood-alternative decking and railing," said Bryan Fairbanks, President and CEO.
First Quarter 2021 Results
Consolidated net sales for the 2021 first quarter were $246 million, 23% ahead of the 2020 first quarter. Trex Residential Products net sales increased 25% to $233 million, reflecting sustained broad-based demand and continued strong secular trends across the company's outdoor living products and consumers' increasing preference for environmentally sustainable products. Trex Commercial Products contributed $13 million to 2021 first quarter sales.
Gross margin for the quarter was 39% after absorbing the impact of start-up costs and increased depreciation related to the company's capital expansion program, as well as inflationary pressures and reduced overhead absorption due to a fire at the Virginia facility. Gross margins for Trex Residential Products and Trex Commercial Products were 40.2% and 17.2%, respectively.
Selling, general and administrative expenses were $31 million, or 12.8% of net sales, compared to $35 million, or 17.3% of net sales, in the 2020 first quarter, reflecting lower branding spend and travel and entertainment expenses.
Net income for the 2021 first quarter was $49 million, or $0.42 per diluted share, representing increases of 14% and 17%, respectively, from net income of $42 million, or $0.36 per diluted share, reported for last year's first quarter. EBITDA increased 20% to $71 million and EBITDA margin was 28.9%.
The company repurchased 504,275 shares of its outstanding common stock for $46 million under its stock repurchase program during the 2021 first quarter and has repurchased a total of 3.3 million shares under the current program.
Recent Developments and Recognitions
–Trex Company was named to Forbes' 2021 List of America's Best Mid-Size Companies, ranking #12 overall on this year's list of 100 companies.
–For the 14th consecutive year, Trex topped Builder magazine's annual Brand Use Study for "brand familiarity", "brand used the most" and "brand used in the past two years" across both the composite/PVC decking and deck railings categories.
–For the 11th consecutive year, Trex has been named the "greenest" decking in the industry by the readers of Green Builder magazine and received the highest score for decking in the Green Builder Media Brand Index.
–Green Builder also named the company's Signature® Railing as one of its "Hot 50 Products" for 2021, demonstrating that Trex's leadership extends beyond its world-famous decking.
–Trex introduced NexTrex Packaging Label initiative, which allows for packaging to be branded with an official certification that it has been tested, verified, and certified as acceptable for recycling into high-performance Trex decking.
Summary and Outlook
"The dedication and collaboration of the Trex organization and our extended family of retailers, dealers, contractors and distributors has been the driving force in enabling us to report 25% higher residential sales while undertaking a transformational capacity expansion program and managing through the pandemic. We appreciate their efforts and the industry recognitions we regularly receive that honor Trex products for their performance, appeal and sustainability.
"As the recognized leader in product performance, aesthetics, quality and the use of 95% recycled content, Trex experienced robust demand, achieving broad-based growth across all of our residential product lines. In April, traffic to our Trex.com and Decks.com websites reached the same high levels that we usually see in June and July, our seasonally strongest months of the year, underscoring our brand leadership in the outdoor living category and the accelerated pace at which we are taking share from the traditional wood market.
"For the second quarter of 2021, we expect consolidated net sales to range from $295 million to $305 million, representing 36% year-over-year growth at the midpoint of the range. We also are reaffirming our guidance for full year 2021 incremental EBITDA margin of between 35% and 40%. We recently announced price increases on most products that will take effect August 2021. This mid-year pricing action was precipitated by increased inflation across many key raw materials and transportation," Mr. Fairbanks concluded.
For the full press release, click here.
About Trex Company
Trex Company is the world's largest manufacturer of high-performance, eco-friendly wood-alternative decking and railing with more than 25 years of product experience. Stocked in more than 6,700 retail locations worldwide, Trex outdoor living products offer a wide range of style options with fewer ongoing maintenance requirements than wood, as well as a truly environmentally responsible choice. Also, Trex is a leading national provider of custom-engineered railing systems for the commercial and multi-family market, including performing arts venues and sports stadiums. For more information, visit trex.com.
Contact:
Dennis Schemm – Senior Vice President & CFO – (540) 542-6300
Source: Trex Company, Inc.