Robbins Lumber Acquires Limington Lumber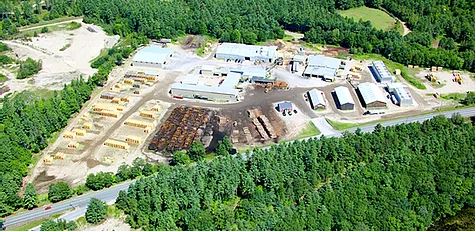 Today, two longtime, Maine, family-owned businesses join forces as Robbins Lumber, Inc. announces the acquisition of Limington Lumber Co. Robbins Lumber, Inc. of Searsmont, a fifth-generation, integrated forest products company is pleased to unite with Limington Lumber Co. in East Baldwin, a second-generation manufacturer of Eastern White Pine. Limington Lumber will operate as Robbins Lumber East Baldwin, LLC with management and operations staying under the guidance of Win Smith.
This is a synergy of two, highly compatible Eastern White Pine mills that have a longtime friendship and mutual respect for the industry and each other. Each company holds similar values and philosophies that prioritize people, product, and partnerships while emphasizing the safety of our greatest asset, our employees.
The Limington and Robbins teams are excited to broaden our ability to deliver the highest quality Eastern White Pine products you have come to expect from us. This acquisition will help position our larger organization to better serve our loyal customers now and in the years to come.
Please join us as we look forward to an exciting future!
Sincerely,
Win Smith, Catherine Robbins-Halsted, Jim Robbins, Alden Robbins