PPG Has Received All Necessary Regulatory Approvals for Acquisition of Tikkurila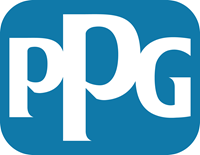 PPG announced that it has received regulatory approval from the Federal Antimonopoly Service of Russia for the completion of its tender offer for all of the shares of Tikkurila.
With this approval, PPG has received all required regulatory approvals for completion of the tender offer and has announced that the tender offer will expire on June 4, 2021. PPG expects to complete the tender offer and close the transaction on or about June 10, 2021.
As previously announced, the European Commission, the Ministry of Economic Affairs and Employment of Finland, and the Agency for Protection and Development of Competition of the Republic of Kazakhstan have each granted approval of the tender offer. The European Commission's merger control approval applies without conditions across the European Union, including Poland.
Completion of the tender offer remains subject to the valid tender of shares representing, together with shares otherwise held by PPG and its subsidiaries, more than 66.7% of the outstanding shares of Tikkurila, and additional customary conditions to completion. PPG expects that all conditions to the completion of the tender offer will be fulfilled at the tender offer expiration date of June 4, 2021.
Additional details about the tender offer are contained in the Nasdaq Helsinki stock exchange release which can be found here.
About PPG
The Offeror manufactures and distributes a broad range of paints, coatings and specialty materials. The Offeror was incorporated in Pennsylvania in 1883. The Offeror's vision is to be the world's leading coatings company by consistently delivering high-quality, innovative and sustainable solutions that customers trust to protect and beautify their products and surroundings. The Offeror has a proud heritage and demonstrated commitment to innovation, sustainability, community engagement and developing leading-edge paint, coatings and specialty materials technologies. Through dedication and industry-leading expertise, the Offeror solves its customers' biggest challenges, collaborating closely to find the right path forward. The Offeror is a global leader, serving customers in construction, consumer products, industrial and transportation markets and aftermarkets with manufacturing facilities and equity affiliates in more than seventy (70) countries. It has approximately forty-seven thousand (47,000) employees. Further information about the Offeror may be found from the following website www.ppg.com.
About Tikkurila
Tikkurila offers decorative paints for consumers and professionals for surface protection and decoration. In addition, the Company produces paints and coatings for the metal and wood industries.
Tikkurila's business highlights high-quality and long-term product development and considerable marketing investments. The Company's brands include, among others, Tikkurila, Beckers, Alcro, Teks, and Vivacolor. Tikkurila uses the Beckers brand only in its decorative paints in Scandinavian countries as well as in some parts of Eastern Europe under a license from Aktiebolaget Wilh. Becker, obtained in conjunction with its acquisition of Alcro-Beckers AB in 2001. Important factors in the Company's operations include a functioning and extensive distribution network, diverse services and an efficient supply chain. Tikkurila has seven (7) production facilities in six (6) countries and around two thousand four hundred (2,400) employees. Tikkurila's products are available in more than forty (40) countries. Further information about Tikkurila may be found from the following website www.tikkurilagroup.fi.
Contact:
Mark Silvey – Corporate Communications – silvey@ppg.com – (412) 434-3046
Source: PPG Industries, Inc.