Capital Lumber and Vista Expand Their Relationship to Include Vista's Cable Railing System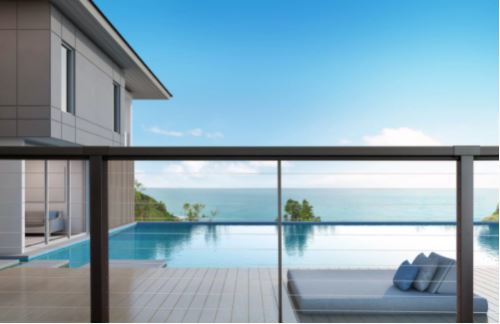 Vista Railing Systems Inc., the market leader in exterior railing products that are both stylish & simple, is expanding its product offering with Capital Lumber's Salt Lake City branch to include Vista's Cable Railing products.
"We are excited to expand our product offering and relationship with Capital's Salt Lake City branch", said Kalvin Eden, U.S. National Sales Manager at Vista. "They are well known in the market and are held in high regard by their customers. Adding the Cable Railing system to the current aluminum picket, glass and Wild Hog panel infill options made so much sense because the Cable Railing system uses many of the same existing SKU's. The cable railing category can be complex, and we think that our product line and approach really simplify it for the distributor, dealer and end-user. A simplified product combined with Capital's excellent service creates great value for the market!"
Founded in 1948, Capital is a privately held Arizona Corporation, with eight regional distribution facilities geographically focused in the West that offers sales, market development, inventory management and distribution services within the building materials industry. The company's aim is to be responsive to the unique needs of manufacturers and dealers, deliver customized solutions and assist in market demand.
"Cable Railing continues to grow, and we are excited to introduce Vista's Cable Railing System to our market", said Matt Page, Sales Manager for Capital's Salt Lake City branch. "The Vista Cable Railing is simple for dealers to sell and for contractors to install, and it provides great features at a competitive price. We are excited to offer next day delivery to most customer locations on Vista's complete Cable Railing package."
About Vista Railing Systems, Inc.
Since 1974, Vista Railing Systems Inc., has been a market leader in premium exterior railing systems. At Vista, we believe our railings create amazing spaces that inspire people to connect. Through design-forward thinking that embraces simplicity, our stylish railings can be enjoyed with every home. VISTA™ designs, engineers, tests and manufactures premium quality railings in aluminum, glass, mixed materials, and wood…all through the lens of style and simplicity.
Contact:
Rob Mitchell – President & CEO – rob@vistarailing.com
Source: Vista Railing Systems, Inc.