Bliffert Lumber & Hardware Hires Stelios Fakiroglou Commercial Architectural Consultant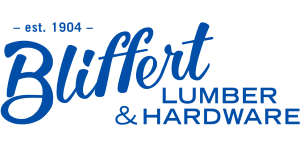 Bliffert Lumber and Hardware is proud to announce the hiring of Stelios Fakiroglou as the organizations Commercial Architectural Consultant and Outside Sales. Stelios brings more than 30 years' experience helping architectural and contracting firms successfully design and install fenestration products, which are visible though many completed commercial and historic projects throughout the city of Milwaukee. Stelios earned his Bachelor of Science degree from the School of Architecture UW Milwaukee, he is involved with CSI Milwaukee, and he is also a Secretary board member of the UWM Alumni Association Board of Trustees.
About Bliffert Lumber and Hardware
Bliffert Lumber and Hardware has been serving contractors and homeowners in southeastern Wisconsin for over 115 years. Since our incorporation in 1904, we have helped the community grow by supplying building materials to hospitals, stadiums, and new homes, as well as a variety of other projects. Now in our fifth generation of Bliffert family ownership, we are proud to be family-owned and operated and make sure that the personal service shows at each of our seven locations.
Contact:
Lisa Bliffert – lisa@bliffertlumber.com – (414) 406-0733
Source: Bliffert Lumber & Fuel Co.