Tim Mahaffy Retires from Medallion Industries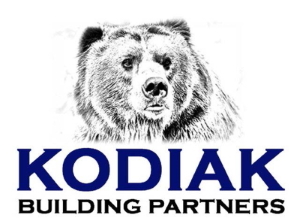 Kodiak Building Partners announced today that Tim Mahaffy is retiring from his position of President of Medallion Industries, effective June 30, 2021.
From the age of 17, Tim worked alongside the founder of Medallion Industries and helped grow it to become a market-leading window, door, and millwork operation in the Pacific Northwest and Northern California. It has been said that founder "Norm Tschida laid the foundation, and Tim and his business partners built the house."
Tim became the company's president in 1998 and later the majority owner. His tireless work ethic, vision, and remarkable intellect grew Medallion into a $40+ million operation. Besides its growth and enviable reputation, a great source of pride for Tim has been leading and cultivating many multi-generational employees that have served the company, along with numerous long tenured Medallion team members.
Julie Nix, the COO, VP, and former owner at Medallion, worked alongside Tim for 40 years and feels honored to have been mentored by such a respected and fair leader. She found him to be the smartest man that she has ever known, while being selfless and having "a heart as big as the moon".
Tim and the other owners decided to sell Medallion in 2020 and knew that Kodiak was the right acquirer. He shared, "I was confident that Kodiak would not reinvent Medallion but only enhance it with additional resources and support." The company's legacy and job security for the more than one hundred employees were his priorities.
Knowing that the company is in good hands, Tim looks forward to travel with his wife, spending time on the Oregon coast, hiking, supporting community organizations, and playing and enjoying the piano.
Kevin Mahaffy will be promoted to President of Medallion Industries. Kevin most recently served as VP of Sales and has been a part of Medallion for more than 20 years.
Kodiak Building Partners and Medallion Industries congratulate Tim on his impressive career and wish him great joy in his retirement.
About Medallion Industries, Inc.
Medallion Industries, Inc. is a high-touch distributor of windows, doors, glass wall systems, millwork, and door hardware that has locations in Portland and Bend, Oregon and Livermore, California. They serve residential projects, as well as light commercial. Medallion's design center and millwork operations distinguish them as specialists in their region.
About Kodiak Building Partners
Kodiak Building Partners, through its 83 locations, serves general contractors, homebuilders, sub-contractors, remodelers, and consumers with its operations in Arizona, California, Colorado, Delaware, Florida, Idaho, Illinois, Indiana, Kansas, Maryland, Massachusetts, Michigan, Minnesota, Nebraska, North Carolina, Oregon, Texas, Washington, Wisconsin, and Wyoming.
Contact:
Cally Fromme – Vice President Communications & Culture – cally.fromme@kodiakbp.com
Source: Kodiak Building Partners, LLC