US LBM Completes Acquisition of ACS American Construction Source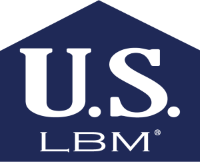 US LBM, a leading distributor of specialty building materials in the United States, has completed its previously announced acquisition of American Construction Source ("ACS") from Angeles Equity Partners, LLC and Clearlake Capital Group, L.P.
With the addition of more than 70 locations in Arizona, Arkansas, California, Colorado, Minnesota, Missouri, Nevada, Washington and Wisconsin, US LBM is now the nation's largest privately owned full-line building materials distributor.
"We are excited to welcome our new teams in the Midwest and West to US LBM, and the combination of their expertise and excellent customer relationships with the tools, resources and reach of our national network creates unlimited opportunities for our customers, associates, suppliers and communities," said US LBM President and CEO L.T. Gibson. "US LBM's overall strategy remains growing in our existing markets and partnering through acquisitions with the best companies in new markets."
US LBM has now made four acquisitions in July, also adding Brand Vaughan Lumber Company in the Atlanta metro area, Home Center Supply located outside of Phoenix, and completing the previously announced purchase of J.P. Hart Lumber and Components, which serves customers in the Austin, Houston, Dallas-Ft. Worth and San Antonio markets in Texas.
Financial terms of the private transaction were not disclosed. Debt financing for the transaction was led by Barclays and Credit Suisse. Kirkland & Ellis LLP served as legal counsel to US LBM and Bain Capital Private Equity.
About US LBM
US LBM is a leading distributor of specialty building materials in the United States. Offering a comprehensive portfolio of specialty products, including windows, doors, millwork, wallboard, roofing, siding, engineered components and cabinetry, US LBM combines the scale and operational advantages of a national platform with a local go-to-market strategy through its national network of locations across the country. For more information, please visit www.uslbm.com.
Contact:
Timothy Wirth – Director of Communications – tim.wirth@uslbm.com
Source: US LBM Holdings, LLC