Top Trucking Concerns, Part 2: Bad Roads, Bad Times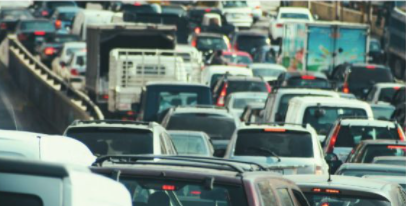 We continue our 3-part series about the challenges facing the trucking industry by considering the impact of today's road conditions.
It's hardly news that much of the infrastructure of the United States—including its roadways—is long overdue for overhaul and upgrading. For truckers, who spend most of their working lives on the road, the issue is especially critical.
"Infrastructure-related delays such as congestion, road closures, and deferred road maintenance present unique challenges that often require team drivers to ensure on-time delivery," asserts Eric Arling, executive director of operations for Cincinnati, OH-based Integrity Express Logistics, LLC.  "This increases the cost to move the load itself and is ultimately passed on to the consumer and taxpayer at the point of sale."
In most major metropolitan areas, the infrastructure has not caught up with the increase in traffic, forcing commercial vehicles to travel at the height of congestion, causing transit delays and increasing the risk of collisions.
Matt Patterson, senior transportation manager for Sunrise Logistics, Inc., based in Ephrata, PA, offers another perspective: "For standard over-the-road freight, quality of infrastructure has not had an overwhelming impact on quality and timing of deliveries.
"Where we've seen some impact is congestion on rail, leading to longer transit times, and further limiting available truckload capacity. Additionally, while largely due to both weather and heavy import volume, this past winter we saw major congestion at various ports throughout the Northeast. This resulted in limited availability for both chassis and gensets [generator sets or power units], and ultimately an increase in demurrage charges."
For Jack Sawyer, president of Des Moines Transportation, Inc. in Des Moines, IA, the biggest issue "is the condition of our bridges—the catastrophic failure of some bridges has caused terrible delays and expensive out-of-route miles."
For part 1 of this series, click here.