CSX: Support Continues to Grow For CSX/Pan Am Merger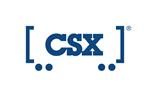 CSX Corp. announced that support for its pending merger with Pan Am Railways Inc. ("Pan Am") continues to grow as several additional letters of support were recently filed with the Surface Transportation Board ("STB"), bringing the total to more than 100 pro-merger comments.
U.S. Senator Angus King ("I-ME") recently offered his support for the merger, recognizing CSX's "agreements to continue the support of passenger rail service" in addition to looking forward to investment benefits this acquisition may bring to Maine.
Senator King's support follows that of his colleague – Maine Senator Susan Collins – who previously weighed in, hailing the benefits to passenger rail service in her state, and saying the merger "has the potential to bring significant benefits to Maine. Many Maine businesses rely on rail traffic to deliver raw materials and transport products."
Also in the latest batch of supportive letters is the Connecticut Department of Transportation ("CTDOT") which cited how CSX's planned investments to the Pan Am infrastructure will benefit the state, freight shippers, and passenger rail.
CSX "has shown a commitment to safety and has indicated to CTDOT that it will invest in and modernize the Pan Am infrastructure, which will make the New England Rail network more efficient and safer for freight and passenger operations. Safety is a top priority for CTDOT, and we look forward to these improvements," wrote Richard Andreski, CTDOT public transportation chief.
Connecticut's letter for support follows that of the Northern New England Passenger Rail Association ("NNEPRA") which, after coming to a resolution on a few issues related to station locations and maintenance concerns, also submitted a letter of support.
NNEPRA Executive Director Patricia Quinn wrote, "This transaction, and the physical and operational improvements CSX has indicated it will make, has the potential not only to sustain and enhance the safe operation of passenger and freight rail service in Maine and New Hampshire, but also to preserve and protect the substantial financial investments which have enabled NNEPRA and its partners to achieve success to date and set the stage for even greater economic opportunities and public benefits in the future."
NNEPRA's support for the transaction is significant given NNEPRA's role as the primary state sponsor of Amtrak's Downeaster passenger rail service between Brunswick, Maine and Boston, Massachusetts. A copy of the letter – and all letters of support for the merger – can be viewed here.
New Hampshire Department of Transportation Commissioner Victoria F. Sheehan also submitted a supportive letter, lauding the merger, and saying in part, "This transaction would be beneficial to New Hampshire because it would provide a continuous, single-line rail service and provide additional resources to improve and market the line with the potential to bring additional freight service to New England markets. The ability to create more opportunity for freight service in New Hampshire would take additional trucks off the road which would be beneficial for both the economy and the environment."
Touting the environmental benefits of the proposed transaction, New Hampshire State Representative John A. Graham said in his letter of support, "Increased use of freight rail means less trucks are on the roads, which is beneficial for the state's highway budget and good for the environment. Additionally, this merger will give greater credence to our efforts to further inter-modal transportation here in New Hampshire and help reduce carbon emissions throughout the region."
The transaction will provide significant benefits to shippers, passenger rail users, and local communities as CSX integrates Pan Am into its best-in-class network. In particular, as CSX connects more of New England with its existing 23-state network, which serves two thirds of the nation's population, CSX's expected investment in infrastructure upgrades will improve freight and passenger rail service and further enhance the environmental sustainability of rail transportation in New England by shifting truck traffic off the highway.
On Friday, July 30, the STB formerly accepted CSX's revised application for consideration, which was filed earlier last month as part of an agreement to acquire Pan Am Railways.
Copies of the aforementioned support letters, and additional information on the merger can be found by visiting NEFreightRail.com.
About CSX
CSX, based in Jacksonville, Florida, is a premier transportation company. It provides rail, intermodal and rail-to-truck transload services and solutions to customers across a broad array of markets, including energy, industrial, construction, agricultural and consumer products. For nearly 200 years, CSX has played a critical role in the nation's economic expansion and industrial development. Its network connects every major metropolitan area in the eastern United States, where nearly two-thirds of the nation's population resides. It also links more than 230 short-line railroads and more than 70 ocean, river and lake ports with major population centers and farming towns alike. More information about CSX Corp. and its subsidiaries is available at www.csx.com. Like us on Facebook (http://facebook.com/OfficialCSX) and follow us on Twitter (http://twitter.com/CSX).
Contact:
Bill Slater – Investor Relations- (904) 359-1334
Source: CSX Corporation