SRS Announces the Upcoming Acquisition of Aloha Roofing Supply in Kauai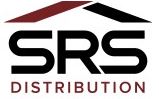 SRS Distribution Inc. ("SRS") announced that it has entered into a definitive agreement to acquire Aloha Roofing Supply ("Aloha" or the "Company"), a leading distributor of residential roofing, lumber, foundation & masonry, and other related products. The transaction is expected to close on September 10th.
Headquartered in Kapaa, Hawaii, the Company was founded in 2014 by Randy Boyer and currently employs a team of 25 people. Randy will continue to lead the Company's dedicated team under the Aloha banner, ensuring continuity and consistency for customers, suppliers, and employees.
Dan Tinker, President and CEO of SRS Distribution, commented, "We have known Randy for many years and have an immense amount of respect for him. The reputation he has earned through several decades of operating multiple businesses on the islands is truly unparalleled, as evidenced by the fact that he and his team have established the premier distribution platform in Kauai in a very short amount of time. Going forward, Randy will have oversight over our combined operation in Hawaii and will lead our future expansion throughout the islands."
Randy Boyer, owner of the Company, commented, "I speak on behalf of the entire Aloha team when I say we are thrilled to be a part of the SRS family of companies. Since starting our first business in Hawaii in 1981, my father and I have always endeavored to provide exceptional service while helping to grow our island community. We are confident that with the backing of SRS, we will continue to cultivate a culture of always putting our customers and people first."
About SRS Distribution
Founded in 2008 and headquartered in McKinney, TX, SRS has grown to become one of the largest and fastest growing building products distributors in the United States. Since our inception, we have established a differentiated growth strategy and entrepreneurial culture that is focused on serving our customers, partnering with our suppliers, and attracting the industry's best talent. We currently operate under a family of distinct local brands encompassing more than 470 locations across 44 states. SRS Distribution is a portfolio company of Leonard Green & Partners, L.P. and Berkshire Partners LLC. For more information, visit www.srsdistribution.com.
Source: SRS Distribution, Inc.