Paul Kane Named LMC Senior Vice President of Finance and Technology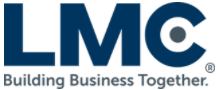 Lumbermens Merchandising Corporation ("LMC") has named Paul Kane as Senior Vice President of Finance and Technology. Kane steps into the role vacated by Paul Ryan who was promoted to President & CEO upon former President & CEO John Somerville's retirement at the end of June.
"Paul's extensive finance and business background makes him an excellent fit for his role at LMC," said Paul Ryan, LMC President. "We are excited to have him join our outstanding team, and look forward to his contributions that will elevate LMC to even greater heights as an industry leader."
Kane spent 16 years at Omega Flex Inc., a publicly traded manufacturing company that produces flexible metal hoses in Exton, Penn., with the last 13 as Chief Financial Officer and Treasurer.
Prior to his time at Omega Flex, Kane spent time in senior finance roles at Ernst & Young, Foamex International, and US Vision, and was a finalist for Philadelphia Business Journal's "CFO of the Year" in 2015. He is a Certified Public Accountant and holds a Bachelor's of Science in Accounting from West Chester University.
"LMC and its members have withstood the test of time through the spirit of camaraderie, combined market intelligence and competitive prowess to stand atop their industry," said Kane. "I am thrilled to work with such an exceptional company and talented team. I am ready to roll up my sleeves and as they say "build business together."
Kane is also deeply immersed within his local community. He has coached various youth sports programs. Most notably, football for 25 years and has served as President, Head of Football, and Fund-Raising Director for the program during his tenure. He joins Sean Tighe, Senior Vice President of Purchasing, to round out the Senior Executive roles at LMC.
Source: Lumbermens Merchandising Corporation