ABC Supply Co., Inc. Recognizes Two Associates With Company's Highest Honor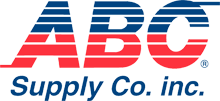 Every year, building products distributor ABC Supply Co., Inc. selects individuals from its more than 15,000 associates to receive the company's highest honor: the Ken Hendricks Award. The award is given in memory of ABC Supply's co-founder and recognizes associates who exemplify a commitment to the company's character and seven Core Values.
The 2021 Ken Hendricks Award recipients are Don Willard from Bethel Heights, Arkansas, and Joe Ganhadeiro from Fall River, Massachusetts.
Don Willard first joined ABC Supply in 2010 when the company acquired the roofing supply business that he and his wife owned. Since then, Willard has become a managing partner, been inducted into ABC Supply's President's Club, been named the Southwest Region Manager of the Year twice and led his team to eight Center of the Year awards. He leads a team of over 40 associates at ABC Supply's Bethel Heights location with integrity, Entrepreneurial Spirit and a sense of family.
Joe Ganhadeiro became part of ABC Supply after the building products supplier he was working for was acquired by the company in 1997. Since then, Ganhadeiro has become a managing partner, has been inducted into the company's President's Club, was named the 2020 Northeast Manager of the Year and led the Fall River location to achieve 10 Center of the Year awards. Ganhadeiro is well known within the company for the high level of respect he shows associates and customers as well as the ways he gives back to the Fall River community.
"Don and Joe continuously show their dedication, commitment and desire to serve people," said Keith Rozolis, president and CEO of ABC Supply. "They perfectly exemplify the character and Core Values of our company."
"These two gentlemen make a difference in our associates' lives, our customers' businesses and our company's success," said Diane Hendricks, chairman of ABC Supply. "They represent ABC Supply as Ken envisioned the company, as one that supports its associates and treats contractors with the respect they deserve."
Willard and Ganhadeiro were recognized at ABC Supply's annual Founders' Celebration picnic on September 15 at the company's National Support Center in Beloit, Wisconsin. To learn more about the Ken Hendricks Award, visit abcsupply.com.
About ABC Supply
ABC Supply Co. Inc. is the largest wholesale distributor of roofing in the United States and one of the nation's largest wholesale distributors of select exterior and interior building products. Since its founding by Ken and Diane Hendricks in 1982, ABC Supply's sole focus has been serving professional contractors and "making it easy" for them to do their jobs by offering the products, support and services they need — including myABCsupply, a tool that allows contractors to order materials, track deliveries, pay invoices and more. A 15-time Gallup Exceptional Workplace Award winner and two-time recipient of Glassdoor's Employees' Choice Award for Best Places to Work, ABC Supply is an "employee-first" company that treats its associates with respect and gives them the tools they need to succeed. The company was also named a Best Employer for New Grads by Forbes in 2021. Headquartered in Beloit, Wisconsin, ABC Supply has over 800 locations nationwide. More information is available at www.abcsupply.com. Contractors can find resources for growing and improving their businesses on ABC Supply's blog and the company's LinkedIn page.
Source: American Builders & Contractors Supply Co., Inc.