PPG's Roald Johannsen Elected Chairman of European Coatings Association CEPE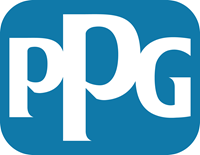 PPG  announced that Roald Johannsen, PPG vice president, automotive coatings, Europe, Middle East and Africa, has been elected chairman of the board of the European Council of the Paint, Printing Ink and Artists' Colours Industry (CEPE).
Based at PPG's European headquarters in Rolle, Switzerland, Johannsen has more than 30 years of experience in the paints and coatings industry across several geographies and sectors. He joined the CEPE board in September 2018 and has served as vice chairman for the past year.
"I am honored and privileged to assume the role of CEPE Chairman. I have a real passion for this industry and I want to ensure the best possible representation, so that paints, coatings, printing inks and artists' colors are seen as part of the solution to enhance and enable sustainability," Johannsen said.
He adds, "I am looking forward to working with the CEPE board and team and all our stakeholders to raise the image and relevance of the coatings sector and increase awareness of the important role it plays in supporting the carbon neutral ambitions of the European Union's Green Deal, Circular Economy Action Plan and Chemical Strategy for Sustainability. Our biggest challenge going forward is to ensure that our sector stays ahead of the fast-changing regulatory environment and we remain competitive."
About PPG Industries
At PPG (NYSE:PPG), we work every day to develop and deliver the paints, coatings and materials that our customers have trusted for more than 135 years. Through dedication and creativity, we solve our customers' biggest challenges, collaborating closely to find the right path forward. With headquarters in Pittsburgh, we operate and innovate in more than 75 countries and reported net sales of $13.8 billion in 2020. We serve customers in construction, consumer products, industrial and transportation markets and aftermarkets. To learn more, visit www.ppg.com. We protect and beautify the world is a trademark and the PPG Logo is a registered trademark of PPG Industries Ohio, Inc.
Contact:
Andrew Wood – Corporate Communications EMEA – awood@ppg.com – +31 6 5121 6579
Source: PPG Industries, Inc.