Binderholz to Take Over Biggest British Sawmill Group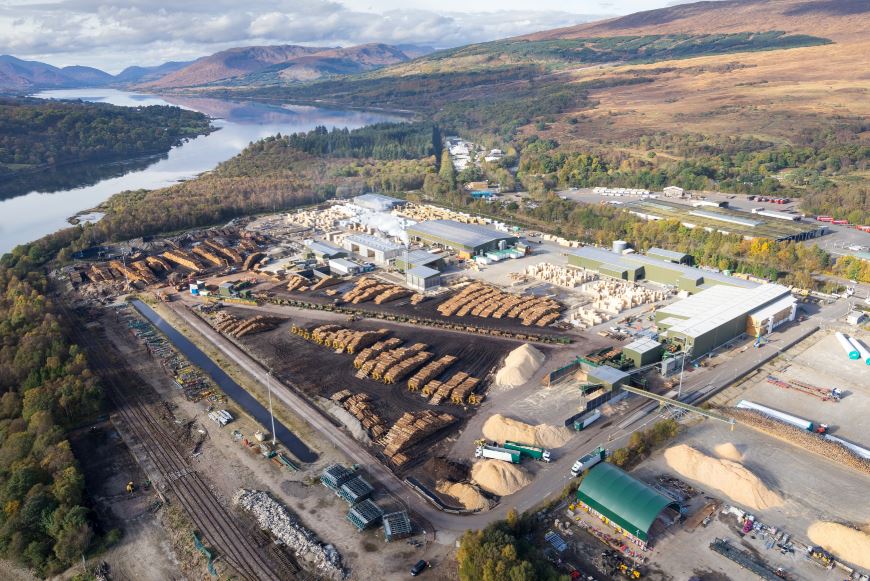 The family-run binderholz group with its headquarters in Fügen (Tyrol, Austria) intends to buy the British BSW Timber Ltd. with headquarters in Earlston, Scotland. BSW Timber Ltd. is the United Kingdom's biggest sawmill group with a revenue of 700 million pounds sterling and a production capacity of over 1.2 million cubic meters of sawn timber per year. After the closing of the transaction, binderholz will become Europe's biggest group in the sawmill and solid wood processing industry with a cumulated yearly revenue of around 2.2 billion Euros and around 5.000 employees. The brand name BSW will be retained after integration into the binderholz Group while the current management will continue to lead the company. An agreement on the share acquisition has already been reached with the majority owner, Endless LLP, while both parties have agreed to not disclose the transaction amount. The closing is expected to take place before the end of 2021, subject to the approval of the Austrian Federal Competition Authority ("BWB") as well as the British Financial Conduct Authority ("FCA").
Strong partnership with a focus on sustainability
"With a strong focus on sustainability, binderholz and BSW pursue a future-oriented company philosophy that is simultaneously conscious of tradition. The acquisition of BSW is an essential building block of our long-term expansion and sustainability strategy. BSW is active along the entire value chain of the sawmill industry. From sustainable forest management – with the capacity to plant up to 50 million high-quality seedlings per year – to tree harvesting, sawmill operations, timber processing and distribution as well as biomass energy", says Reinhard Binder, owner and CEO of binderholz. "This strengthens our positioning in the growing British market. This market is characterised by a high demand for sawn timber, solid wood, timber construction and DIY products. The idea of a Green Economy is being actively lived in Great Britain. CO2-neutral timber construction has been recording constant growth rates for years. With our products, we optimally cover these market needs and plan further investments that go further into depth of the value-added chain."
"The integration of BSW into the binderholz group is an essential milestone in the expansion of the product range, for further growth and the continuation of the successful course we have embarked on. binderholz and BSW complement each other perfectly", Tony Hackney, CEO of BSW Timber Ltd. elaborates.
About BSW
BSW was founded in 1848 in Earlston (Berwickshire, Scotland). With a yearly revenue of 700 million pounds sterling and a production capacity of over 1.2 million cubic meters sawn timber per year, BSW is the largest forestry and sawmill company in Great Britain. Main areas of business are tree nurseries and sustainable afforestation – with a potential of planting up to 50 million high-quality seedlings per year -, forestry, forest maintenance, tree harvesting, sawmill operations, wood processing and distribution and biomass energy. BSW operates at seven sawmill sites in the UK and one sawmill site in Latvia and runs seven further production sites in the United Kingdom.
About binderholz
binderholz was founded in 1950 in Fügen (Tyrol, Austria) and is a family-run business equipped with state-of-the-art technologies and production methods. With around 3.000 employees, the binderholz group is among the leading specialists for high-quality massive wood products and innovative construction solutions in the segments of sawmill, wood construction and DIY products. Waste wood from production is processed into green electricity, biofuels and pressboard products. In addition to its headquarters in Fügen, binderholz operates at 13 further sites in Austria, Germany, Finland and the USA, adhering to a zero-waste principle and utilising 100% of wood as a renewable resource. After the planned integration of BSW, the binderholz Group will become Europe's largest company in the massive wood processing and sawmill industry with 29 sites and around 5.000 employees.
Contact:
Natalie Binder – Management – natalie.binder@binderholz.com
Source: Binderholz GmbH