PPG Unveils Complete Coating Solutions Portfolio for Wastewater Operations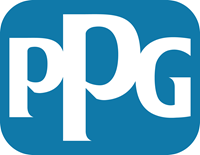 PPG announced a significant expansion of its coatings offering for wastewater facilities. The expanded portfolio includes solutions for a range of wastewater management processes, including collections, primary and secondary treatment, sludge handling and disinfection.
Customers can choose from a comprehensive range of coatings that provide optimum corrosion and chemical resistance based on the environment (immersive or atmospheric), the substrate being protected (concrete or steel) and specific performance requirements. The expanded portfolio combines PPG RAVEN® and PPG AQUATAFLEX® coating systems for aggressive underwater concrete applications with a variety of proven PPG coating solutions for exterior and interior steel tanks, basins and facility infrastructure.
"PPG is excited to offer a much broader range of coatings solutions for wastewater infrastructure customers thanks to our recent acquisition of VERSAFLEX® and its Raven Lining Systems, which are used throughout the water, wastewater and manhole rehabilitation industries," says Juanjo Ardid, PPG vice president, protective and marine coatings, U.S. and Canada. "Wastewater plant operators, engineers and contractors can benefit from having a single resource for proven coatings products backed by the extensive technical support, applications expertise, specification tools and distribution network of PPG."
While all PPG wastewater coating systems are designed to resist aggressive corrosion and provide long-lasting performance, each is formulated for specific end-use requirements. These include:
– PPG Raven 405 high-build epoxy coating: Provides heavy-duty protection and broad chemical resistance, especially to hydrogen sulfide (H2S) gases, for challenging concrete immersion applications like wet wells, digesters and manholes.
– PPG AquataFlextri-hybrid series: Combines the chemical resistance of an epoxy, flexibility of a polyurethane and fast cure of a polyurea for concrete substrates that are subject to structural movement or that require quick return to service such as filter basins, clarifiers and tanks.
– PPG Raven755 cementitious resurfacer: Rehabilitates deteriorated concrete as a first coat in a system with PPG Raven 405 or PPG AquataFlex series coatings for manholes, wet wells, filter basins and headworks.
– PPG SIGMASHIELD® series: Provides high abrasion and impact resistance for steel-immersion applications due to its ultra-high film build with broad application thicknesses.
– PPG NOVAGUARD® 890 novolac epoxy lining: Offers excellent resistance to a wide range of chemicals and solvents, including H2S, for direct-to-metal applications.
– PPG AMERCOAT® interior and PPG AMERLOCK® exterior epoxy coatings: Provide versatile, surface-tolerant coatings for atmospheric steel applications in tanks and basins.
– PPG supports its wastewater systems portfolio with a technical service team that assists with project design and product specification to ensure a recommendation tailored for the specific environment. In addition, a new online interactive guide with 3-D illustrations of wastewater facility infrastructure and information on where PPG products can be applied is now available at https://www.ppgpmc.com/resources/ppg-wastewater-systems.
For more information on PPG wastewater coating systems as well as the company's broad offering of protective and marine coatings, visit www.ppgpmc.com.
About PPG Industries, Inc.
At PPG (NYSE:PPG), we work every day to develop and deliver the paints, coatings and specialty materials that our customers have trusted for more than 135 years. Through dedication and creativity, we solve our customers' biggest challenges, collaborating closely to find the right path forward. With headquarters in Pittsburgh, we operate and innovate in more than 75 countries and reported net sales of $13.8 billion in 2020. We serve customers in construction, consumer products, industrial and transportation markets and aftermarkets. To learn more, visit www.ppg.com.
Contact:
Gina Reid – Protective and Marine Coatings – greid@ppg.com – (412) 514-2960
Source: PPG Industries, Inc.