Kodiak Building Partners Acquires Shepley Wood Products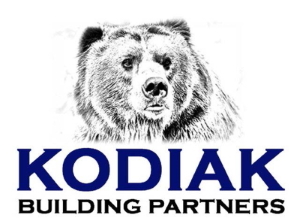 Tony Shepley, owner and president of Shepley Wood Products, and Kodiak Building Partners announced today the acquisition of Shepley Wood Products, effective December 10, 2021. Shepley was founded in 1978 and has become the premier provider of all products and services needed by professional builders, architects, designers, and homeowners in Southeastern Massachusetts.
Tony Shepley will remain the president of Shepley Wood Products and be another great resource for all leaders in the Kodiak Family. The company will join the Retail Lumber and Gypsum Group of Kodiak and will report to Pat Flood, Executive Vice President of this Kodiak segment.
Tony and a partner started Shepley Wood Products over 40 years ago when they boldly challenged six established lumberyards in the Hyannis, MA area with only $4,000 and a used truck. He immediately set himself apart by calling Shepley a "wood products company", rather than a "lumberyard". Tony intended to be different and set himself apart, and his success has resulted in ultimately being the only remaining lumberyard of the original seven still serving that region.
Shepley Wood Products has differentiated itself in the market by offering an immense product suite, utilizing technology to the fullest, and cultivating an educated workforce that answers every customer need. Further, employees are trained to anticipate their customers' upcoming needs before they are even realized.
Steve Swinney, president and CEO of Kodiak, said that the top-down culture at Shepley is impressive and made them very attractive. "Tony and his entire team are top notch and set very high standards in every facet of their organization. As we came to know his strategies and standards, we knew that we wanted to bring Shepley Wood Products under our umbrella.", Steve shared.
Matt Lascola, VP, Corporate Development & Real Estate of Kodiak, added that if he were going to create a building material company from scratch, it would look very much like Shepley. He is looking forward to adding this prestigious company to Kodiak's existing presence in the upper Northeast.
As Tony made the decision to partner with and invest in Kodiak, he recognized Kodiak's sensitivity to local markets and local decision-making and that it drives best results for customers and employees alike. He said, "We considered many options while looking for a business partner, and Kodiak really showed themselves to be the obvious choice to maintain and grow the relationships we have created with our customers, our employees, and our community."
Kellick and Associates served as the exclusive advisor to Shepley Wood Products.
About Shepley Wood Products
Shepley Wood Products has a dedicated workforce of over 150 employees serving professional builders, architects, designers, and homeowners from three locations on Cape Cod and Nantucket. Along with building materials and custom millwork, they also provide many ancillary services and boast a state-of-the-art showroom. www.shepleywood.com
About Kodiak Building Partners
Kodiak Building Partners, through its 92 locations, serves general contractors, homebuilders, sub-contractors, remodelers, and consumers with its operations in Arizona, California, Colorado, Delaware, Florida, Idaho, Illinois, Indiana, Kansas, Maryland, Massachusetts, Michigan, Minnesota, Nebraska, North Carolina, Oregon, Texas, Washington, Wisconsin, and Wyoming. www.kodiakbp.com
Contact:
Matt Lascola – Vice President Corporate Development & Real Estate – matt.lascola@kodiakbp.com
Source: Kodiak Building Partners, LLC