ABC Supply Co., Inc. Acquires the Assets of Siding Sales, Inc.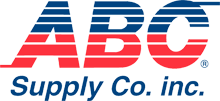 ABC Supply Co. Inc., the nation's largest wholesale distributor of roofing, siding and other select exterior building products, has acquired the assets of Siding Sales Inc. in Kentucky. The acquisition includes Siding Sales Inc.'s locations at 587 Lovers Lane in Bowling Green, 3440 Edmonton Road in Glasgow and 151 Van House Lane in London.
The acquisition of Siding Sales Inc. allows ABC Supply to enhance its services in both existing and new markets and strengthen relationships with professional contractors across central and southern Kentucky. Associates at all three Siding Sales Inc. locations will join the ABC Supply team, providing an easy transition for existing customers.
We couldn't be more excited to have the talented individuals from Siding Sales Inc. join our team," said Tom Kuchan, vice president of ABC Supply's Northeast Region. "We're confident that current associates and customers will quickly feel at home with ABC Supply. Contractors will also enjoy access to a wider selection of product options and delivery capabilities."
With the acquisition, ABC Supply now has 11 locations in Kentucky. See all of ABC Supply's locations here.
About ABC Supply
ABC Supply Co. Inc. is the largest wholesale distributor of roofing in the United States and one of the nation's largest wholesale distributors of select exterior and interior building products. Since its founding by Ken and Diane Hendricks in 1982, ABC Supply's sole focus has been serving professional contractors and "making it easy" for them to do their jobs by offering the products, support and services they need — including myABCsupply, a tool that allows contractors to order materials, track deliveries, pay invoices and more. A 15-time Gallup Exceptional Workplace Award winner and two-time recipient of Glassdoor's Employees' Choice Award for Best Places to Work, ABC Supply is an "employee-first" company that treats its associates with respect and gives them the tools they need to succeed. Headquartered in Beloit, Wisconsin, ABC Supply has over 800 locations nationwide. More information is available at www.abcsupply.com.
Source: American Builders & Contractors Supply Co., Inc.