LP Building Solutions Announces Plans for a New LP® SmartSide® ExpertFinish® Facility in the Town of Bath, New York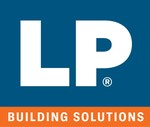 LP Building Solutions ("LP"), a leading manufacturer of high-performance building products, today announced it will build a new LP® SmartSide® ExpertFinish® prefinishing facility on 75 acres in the Town of Bath, New York. With a targeted opening date in the third quarter of 2023, the facility is projected to add more than 60 new jobs to the Steuben County community.
"LP's prefinished siding product, ExpertFinish, has seen phenomenal growth since launching in 2020," said LP Executive Vice President, Siding Neil Sherman. "To support strong customer demand, LP is aggressively pursuing prefinishing capacity expansion plans both within our existing facilities as well through this greenfield facility in Steuben County, New York."
The Southern Tier region of New York is ideally suited for ExpertFinish production due to its proximity to the new construction and repair and remodeling home siding markets in the Northeastern U.S. The new facility, which is contingent upon site acquisition and permitting, will be designed for future expansions and join LP's three existing siding prefinishing facilities—LP Roaring River, LP Green Bay, and LP St. Louis.
"The Steuben County Industrial Development Agency is thrilled to be working with LP and our economic development partners to bring this project to Steuben County," said Steuben County Industrial Development Agency Executive Director James C. Johnson. "This investment and the jobs associated with it will be transformational for the Bath community, and we look forward to supporting the company's future growth."
"For over 20 years, LP SmartSide Trim & Siding has provided customers the beauty of traditional wood with the advanced durability of engineered wood," said Sherman. "A key element of our SmartSide siding growth strategy is to expand our prefinished strand-based solutions, particularly in the Northeast. With LP's prefinishing expertise and capabilities as well as the increased capacity the Bath facility offers, we are well positioned to grow in this market."
To learn more about LP SmartSide ExpertFinish, click here.
About LP Building Solutions
As a leader in high-performance building solutions, Louisiana-Pacific Corporation (LP Building Solutions, NYSE: LPX) manufactures engineered wood building products that meet the demands of builders, remodelers, and homeowners worldwide. LP's extensive offerings include innovative and dependable building products and accessories, such as Siding Solutions (LP® SmartSide® Trim & Siding, LP® SmartSide® ExpertFinish® Trim & Siding, LP BuilderSeries® Lap Siding, and LP® Outdoor Building Solutions®), LP Structural Solutions (LP® TechShield® Radiant Barrier, LP WeatherLogic® Air & Water Barrier, LP Legacy® Premium Sub-Flooring, and LP® FlameBlock® Fire-Rated Sheathing and more), LP® TopNotch® Sub-Flooring, and oriented strand board (OSB). In addition to product solutions, LP provides industry-leading customer service and warranties. Since its founding in 1972, LP has been Building a Better World™ by helping customers construct beautiful, durable homes while our shareholders build lasting value. Headquartered in Nashville, Tennessee, LP operates 25 plants across the U.S., Canada, Chile, and Brazil. For more information, visit LPCorp.com.
Contact:
Breeanna Straessle – Breeanna.Straessle@lpcorp.com – (615) 986-5886
Source: Louisiana-Pacific Corporation