Kamps, Inc. Acquires Gorgo Group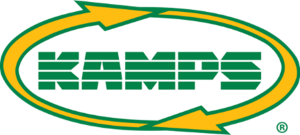 Kamps, Inc. ("Kamps"), one of the nation's leading pallet recyclers, is pleased to announce that on December 22 it acquired Gorgo Group ("Gorgo"). The Gorgo Group provides pallet, packaging, and logistics solutions across the North-East. Gorgo has two asset-based locations in Southern New Jersey, and one in Harrisburg, PA. The acquisition of Gorgo expands Kamps' footprint in the North-East, and builds upon the company's core mission of providing customer-centric pallet solutions on a national scale.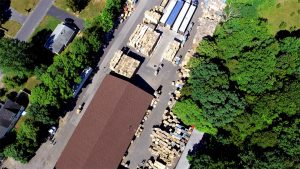 Headquartered in Vineland, NJ, Gorgo began as a single pallet division in 1979, with Anthony Gorgo as the founder. Gorgo was sold to Louis Chini in 1994, who then ultimately sold to partners Bryan Kruysman Jr. and Nick Biagi in 2011. Gorgo Group's Pallet Division specializes in full-service pallet recycling and custom pallet manufacturing. The packaging and logistics divisions provide auxiliary support for supply chains in the region. Across the three divisions, Gorgo employs over 200 individuals and operates close to 400 trailers. All employees, along with the owners, will stay onboard.
"Bryan and Nick have grown Gorgo Pallet significantly over the past decade due to their entrepreneurial spirit, uncompromising customer service, and ability to build a strong team." Said Kamps, Inc. President, Mitchell Kamps. He also added "We appreciate their additional product and service offerings which have provided extra value for their customers. We look forward to parlaying these additional services to our customer base in the North-East region and beyond."
"Kamps' commitment to maintaining a family atmosphere, while having such a large footprint intrigued us the most. As the industry continues its move towards national versus regional coverage, choosing a partner who aligns with our core values and local focus was of the utmost importance" Said Nick Biagi, co-owner of Gorgo Group. Co-owner Bryan Kruysman Jr. echoed similar sentiments, stating "Joining such a great organization, that shares the same principals, will ensure we continue serving our communities and allow our employees to grow in their careers. We are looking forward to continued success within the North-East market."
The addition of the Gorgo Group grows Kamps' national presence to 45 asset-based locations across five regions. The additional assets, inventory, and systems, will provide customers from both organizations in the region with a superior experience. The acquisition also allows Kamps to now reach more supply chains directly with its customer-centric approach to pallet solutions.
About Kamps, Inc.
Kamps, Inc. is a full-service national pallet company delivering innovative pallet solutions to customers since 1975. Kamps specializes in supplying high quality recycled pallets, new custom pallets, and comprehensive pallet recycling services to diverse supply chains across the nation. With over 400 locations in its pallet network and over 40 asset-based locations, Kamps is the national leader in customer-centric pallet solutions. To learn more about Kamps, Inc. visit https://www.kampspallets.com/
About Gorgo Group
Gorgo Group, based out of vineland, NJ, is a collection of companies providing pallets, packaging, logistics services and landscape mulch throughout New Jersey, Pennsylvania, Delaware, and Maryland. Gorgo has two locations in Southern New Jersey, and one location in Philadelphia, Pennsylvania. Gorgo is the largest pallet recycler in the Philadelphia/Baltimore region, and services most of the fortune 500 companies in its service area from retail and foodservice distribution centers to E-commerce companies. To learn more about Gorgo Group, visit https://gorgogroup.com/
Contact:
Fuad Hasanovic – Brand Management Specialist – fuadh@kampspallets.com – (616) 337-3053
Source: Kamps, Inc.