Kodiak Announces New Position: Sr. VP of General Lumber Group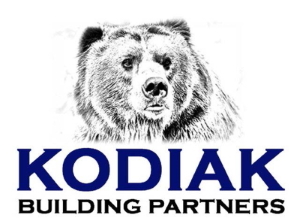 As Kodiak's family of businesses continues to grow, it has created the leadership position of Senior Vice President of the General Lumber Group to add another resource to support and guide its success.
Kelly Fox has been promoted to this position. Fox previously served as the Operating Company Leader for Frontier Building Supply and Builders Alliance as the President of Kodiak Building Partners Northwest.
Fox will report to Pat Flood, Executive Vice President of Operations. Flood praised Fox and said that this is a well-deserved promotion. "Fox joined Kodiak in 2019 and quickly demonstrated exceptional leadership skills and enjoys great respect across our companies. As our presence in the Pacific Northwest grows, so will his responsibilities."
Kodiak's CEO Steve Swinney shared that it is always satisfying to be able to promote from within. "We are fortunate to have some incredibly talented and ambitious folks in our organization. Kelly Fox is one such individual, and we are pleased to see him rise in our ranks."
Swinney adds, "With a master's degree from the Executive MBA program at Washington State University and experience in our industry that started as a yard stocker at Dunn Lumber and rising to the CEO of Lumber Traders, Inc, before joining Kodiak, Fox is well equipped for this position."
About Kodiak Building Partners
Kodiak Building Partners, through its 92 locations, serves general contractors, homebuilders, sub-contractors, remodelers, and consumers with its operations in Arizona, California, Colorado, Delaware, Florida, Idaho, Illinois, Indiana, Kansas, Maryland, Massachusetts, Michigan, Minnesota, Nebraska, North Carolina, Oregon, Texas, Washington, Wisconsin, and Wyoming.
Contact:
Cally Fromme – VP Communication and Culture – cally.fromme@kodiakbp.com
Source: Kodiak Building Partners, LLC