HDI Completes Acquisition of Mid-Am Building Products Inc.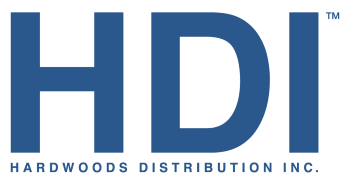 Hardwoods Distribution Inc. ("HDI" or the "Company") announced the completion of its previously announced acquisition (the "Acquisition") of substantially all of the assets and assumption of certain working capital liabilities of Mid-Am Building Supply, Inc. ("Mid-Am"). The Acquisition was completed for a purchase price of US$270 million and had an effective closing date of February 4, 2022.
"We are excited to be welcoming Mid-Am's team to HDI," expressed Rob Brown, President and Chief Executive Officer of HDI. "Mid-Am strategically expands our access to the pro dealer customer channel and, when combined with strong participation in the pro dealer and home center customer channels we gained when we acquired Novo Building Products last year, substantially increases the addressable market opportunity for HDI's products. The addition of Mid-Am also raises our capability in the new home and repair and remodel markets in the U.S., where we continue to see many factors supporting a multi-year runway for growth."
"In the last six months we have added over US$900 million of estimated sales, and we continue to see opportunity for growth. The building products space remains fragmented which creates avenues to continue growing our business through acquisitions, and our balance sheet continues to be positioned to allow us to act on future opportunities," commented Mr. Brown."
In connection with the closing of the Acquisition, HDI closed on an upsized credit facility with its existing lender, Bank of America, N.A. (the "Lender"), for an increase in the size of its existing senior secured credit facility (the "Expanded Credit Facility") from its current size of US$525 million to a new aggregate facility amount of up to US$900 million. The Expanded Credit Facility includes (i) a revolving credit facility of up to US$500 million which can be drawn upon in U.S. dollars and Canadian dollars, and (ii) a term loan of up to US$400 million. The New Credit Facility was used to refinance the outstanding debt of certain of the Company's subsidiaries and fund the purchase price for Mid-Am. The Expanded Credit Facility bears interest at a rate equal to (a) Term SOFR plus (i) the applicable spread adjustment for the relevant tenor and (ii) up to 2.25% or (b) the base rate of interest charged by the Lender under the Expanded Credit Facility from time to time ("Base Rate"). The Term SOFR and Base Rate margins for the Expanded Credit Facility are subject to performance pricing adjustments, from time to time, based on the Company's then applicable leverage ratio.
About Hardwoods Distribution Inc. (HDI)
HDI is one of North America's largest distributors of architectural grade building and millwork products to the residential and commercial construction industries. The Company currently operates a network in North American of 83 distribution facilities utilizing five industry leading distribution brands: Novo Building Products; Hardwoods Specialty Products; the Frank Paxton Lumber Company; and Rugby Architectural Building Products.
Contact:
Faiz Karmally, Chief Financial Officer – fkarmally@hdidist.com – (604) 881-1982
Source: Hardwoods Distribution, Inc.