Kamps, Inc. Joins International Food Service Distributors Association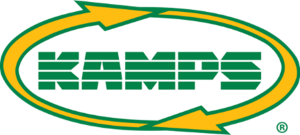 Kamps is excited to announce that we have joined the International Food Service Distributors Association ("IFDA"). We are looking forward to building stronger relationships with current members, along with providing expert analysis and resources on the pallet management component to food service distribution. As the experts in value-added pallet solutions for the industry, Kamps view the alignment with IFDA as an extension of our overall support for the Food Service industry.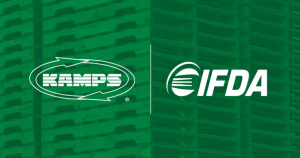 Pallet management plays a formidable role in food service distribution.
Millions of restaurants, colleges, and hospitals depend on food service distributors to deliver products and services to keep their organizations operational. Behind all of this is a complex supply chain that heavily relies on effective logistics and efficient pallet management. Bulk food and other items rely on pallets to ship on-time, and distribution end-points can become congested without efficient pallet recycling. Selling, or crediting, used pallets with a pallet recycler has also been proven to increase the value of a supply chain.
Kamps is the expert in providing value-added solutions for each of the steps in the daily complexities of Food Service supply chains. Through our membership with IFDA, we hope to extend this expertise to all members of the association and offer continued support to the industry.
About Kamps, Inc.
Kamps, Inc. is a full-service national pallet company delivering innovative pallet solutions to customers since 1975. Kamps specializes in supplying high quality recycled pallets, new custom pallets, and comprehensive pallet recycling services to diverse supply chains across the nation. With over 400 locations in its pallet network and 48 asset-based locations, Kamps is the national leader in customer-centric pallet solutions.
About IFDA
IFDA is the premier trade association for the foodservice distribution industry. IFDA contributes to the growth, development, and success of the foodservice distribution industry through our outstanding advocacy, events, research, and education. IFDA's origins can be traced back to 1906, when A group of food wholesalers concerned with advancing legislation to ensure food safety founded the NWGA (National Wholesale Grocers' Association).
Contact:
Fuad Hasanovic – Brand Management Specialist – fuadh@kampspallets.com – (616) 337-3053
Source: Kamps, Inc.