Dorel Reports Fourth Quarter and 2021 Year-End Results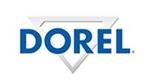 Dorel Industries Inc. announced results for the fourth quarter and year ended December 30, 2021.
"The fourth quarter was a difficult one as continuing global supply chain constraints and related higher costs for products, services and commodities pressured margins, reducing earnings at both Dorel Home and Dorel Juvenile. Demand was strong at many of our divisions; however, frustratingly, like many companies, we were unable to secure the necessary goods or parts to fully satisfy consumer requirements. While these external forces are beyond our control, internally we are building for the future by investing to strengthen operations and lessen our traditional reliance on imports. Early in January we announced the use of the net proceeds from the sale of Dorel Sports. We rewarded shareholders in a meaningful way and significantly strengthened our balance sheet by reducing indebtedness. This has placed Dorel in a strong financial position and provides the ability to navigate current challenges and solidify our businesses to maximize opportunities in the longer term," stated Dorel CEO & President, Martin Schwartz.
Fourth quarter revenue from continuing operations was US$435.3 million, down 0.9% from US$439.0 million a year ago. Reported net loss from continuing operations for the quarter was US$29.6 million or US$0.91 per diluted share compared to US$13.3 million or US$0.41 per diluted share a year ago. Adjusted net loss from continuing operations was US$12.0 million or US$0.37 per diluted share compared to US$9.8 million or US$0.30 per diluted share in the fourth quarter a year ago.
Revenue for the full year from continuing operations was US$1.8 billion, up 2.4% from US$1.7 billion the previous year. Reported net loss from continuing operations was US$111.8 million or US$3.44 per diluted share, compared to US$64.8 million or US$1.99 per diluted share the previous year. Adjusted net loss from continuing operations for the year was US$82.7 million or US$2.54 per diluted share, compared to US$13.1 million or US$0.40 per diluted share in 2020.
Dorel Home
Fourth quarter revenue was US$230.7 million, down US$3.4 million, or 1.4%, from US$234.1 million last year. Both Internet and brick & mortar sales declined slightly due to lack of product availability created by supply chain disruptions, including the shut down or limited production of suppliers in Vietnam and China through the fourth quarter. Branded sales continued their increase, improving prior year numbers by double digits. For the full year, revenue was US$914.3 million, down US$20.0 million, or 2.1%.
Fourth quarter operating profit was US$4.3 million compared to US$17.8 million last year. Adjusted operating profit1 was US$4.6 million, down US$13.0 million, or 73.8%, compared to a year ago. The decline was due to higher input costs on both imported and manufactured items, the most significant being higher overseas shipping costs which reduced margins at all divisions. In addition, supply chain disruptions and incidences of COVID-19, led to significant detention and demurrage costs particularly in our distribution facilities in Georgia. For the year, these costs alone totalled US$8.5 million, of which US$5.5 million was recorded in the fourth quarter. For the full year, operating profit was US$40.3 million, down from US$67.6 million a year ago. Adjusted operating profit1 was US$40.6 million, down US$29.6 million, or 42.2%, from last year.
Dorel Juvenile
Fourth quarter revenue was US$204.5 million, in-line with prior year. Excluding the impact of foreign exchange rates and 2020 third party sales from the Zhongshan and Huangshi, China manufacturing facilities sold in the year, adjusted organic revenue1 increased by 2.6%. Versus prior year, most markets did better except for Dorel Juvenile Europe that suffered from stock shortages created by supply chain bottlenecks from Asia. Dorel Juvenile USA benefited from strong product demand, notably in the car seat and umbrella stroller categories. Sales in Chile increased, driven by full store openings and government aid which stimulated consumption. Full year revenue increased to US$844.4 million, up US$61.1 million, or 7.8%, from US$783.3 million the prior year. Adjusted organic revenue1, excluding the impact of foreign exchange rates and third-party sales from the Zhongshan and Huangshi factories, increased by 6.7%.
Fourth quarter operating loss was US$26.7 million, compared to an operating profit last year of US$1.9 million. Excluding restructuring costs, adjusted operating loss1 was US$8.9 million, compared to an adjusted operating profit1 of US$5.6 million a year ago. Principally responsible for the lower operating profit was the under-performance of the European market due to supply chain disruptions and higher costs which were more severe than previously communicated. Earnings from operations were also lower in North America due to higher input and general and administrative costs, and the absence of earnings from the previously disposed China factory.
Restructuring costs in the quarter totalled US$17.8 million, the most significant amount being US$13.7 in cost of sales for inventory write-downs and other costs, as part of the China domestic and European restructuring programs. Full year operating loss was US$29.7 million compared to US$37.9 million in 2020. For the year, adjusted operating profit1 was at breakeven, compared to an operating profit of US$12.2 million a year ago. Improved earnings at the majority of Juvenile divisions were more than offset by losses In Europe.
Discontinued operation – Dorel Sports
Fourth quarter revenue increased to US$280.7 million, an increase of US$15.3 million, or 5.8%, from last year. Full year revenue was US$1.2 billion, up US$127.2 million or 12.2% from last year. Fourth quarter operating profit was US$2.3 million, compared with US$1.9 million last year. For the year, operating profit increased to US$98.9 million compared to US$52.3 million in 2020.
Building for the Future
The sale of Dorel Sports was the culmination of years of developing the business, making it a highly attractive acquisition target. This process is also on-going at Dorel Home and Dorel Juvenile with several key initiatives, highlighted by:
Home
Geographic expansion: In November Dorel Home acquired Notio Living, headquartered in Denmark. The combination of its existing strong portfolio of products and brands with Notio's distribution capabilities in mainland Europe will significantly augment Dorel Home's European business. New items are being introduced in Europe, utilizing North American designs, adapted to European tastes and standards.
Domestic manufacturing: Investments in equipment are being made at Ameriwood's ready-to assemble (RTA) furniture plants in Tiffin, Ohio and Cornwall, Ontario that will increase domestic production through 2022. At Dorel Home Products (DHP) Montreal factory, machinery upgrades, almost completed, will permit the expansion into domestic production of coiled spring mattress. Both of these initiatives will allow for selected production to move from Asia into Dorel's domestic facilities.
Juvenile
Focused product development and manufacturing strategy: The divestiture of Dorel Juvenile's owned factories in China in 2021 allows new product development to focus on domestic production opportunities. This, coupled with the co-development in certain product categories with a diverse supplier base in Asia, is in line with the segment's overall strategy of simplifying the organization, maximizing our manufacturing footprint, improving cash flow and more rapidly introducing a broader product line to market.
Streamlined brand/channel strategy with a focus on Maxi-Cosi as a powerful global brand: Maxi-Cosi has been growing globally for the past several years, and as an extension of this, is now positioned in Europe as the main mid-to-high end brand in car seats, strollers and home equipment. BebeConfort is now sold in the mass market channel, with other Dorel brands being used on specific product categories, in-line with the same brand/channel strategies being employed in all markets.
Outlook
"Earnings visibility remains a significant challenge going forward for both of our segments. The volatility in our earnings as we ended 2021 will likely continue into 2022. Lack of container availability and higher shipping costs are still a reality, with no visibility on when this will improve. This, coupled with rampant inflation and the current terrible humanitarian situation in Ukraine, makes the predictability of our earnings very difficult," commented Dorel President & CEO, Martin Schwartz.
"At Dorel Home, as a result of higher input costs, retail price points will have to increase. Higher product prices and higher inflation overall, may limit consumers' purchases in 2022. Though we have resolved the majority of our internal warehouse issues in North America, the overall supply chain remains fragile and could also create further challenges. Our investment in domestic production will give us a competitive advantage going forward, but in the short-term, earnings improvements could be a challenge."
"Dorel Juvenile's poor performance continues to be a result of European losses, negating earnings in other markets. We have made changes in the organization, which we expect to drive improvements. Though COVID-19 and supply chain issues have delayed our turnaround strategy in Europe, we remain convinced that we are on the right track. Our product portfolio is strong and our new commercial programs with our key retailers are in place, both of which has facilitated necessary price increases given the current cost environment."
"We are among the leaders in our other main Juvenile markets and remain positive about our future performance. Demand remains strong and as we sell across all price points, this will protect us somewhat from consumers trading down in the face of higher price points. However, the principal concern is supply, which affects not only imported product, but also components for our factories, thus lessening visibility."
"The sale of Dorel Sports, for which we received proceeds in January, has allowed us to return value to our shareholders and strengthen our balance sheet. Despite short-term challenges, with our improved financial position we are able to invest in our remaining segments to ensure long-term value creation for our shareholders," concluded Mr. Schwartz.
For the complete press release, click here.
About Dorel Industries
Dorel Industries Inc. (TSX: DII.B, DII.A) is a global organization, operating three distinct businesses in juvenile products, bicycles and home products. Dorel's strength lies in the diversity, innovation and quality of its products as well as the superiority of its brands. Dorel Juvenile's powerfully branded products include global brands Maxi-Cosi, Quinny and Tiny Love, complemented by regional brands such as Safety 1st, Bébé Confort, Cosco and Infanti. Dorel Sports brands include Cannondale, Schwinn, GT, Mongoose, Caloi and IronHorse. Dorel Home, with its comprehensive e-commerce platform, markets a wide assortment of domestically produced and imported furniture. Dorel has annual sales of US$2.7 billion and employs approximately 8,200 people in facilities located in twenty-five countries worldwide.
Contact:
Jeffrey Schwartz – Media Contact – (514) 934-3034
Source: Dorel Industries Inc.