Reducing Bad Debts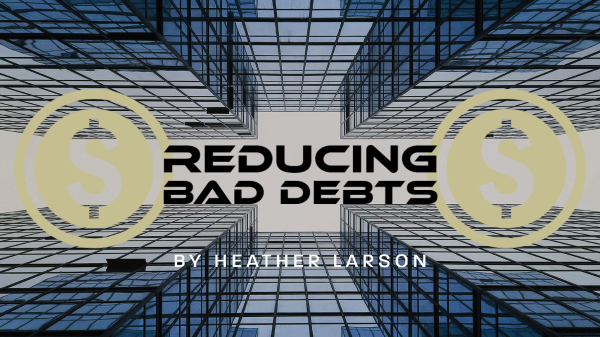 When a collection starts to look like it's becoming a bad debt, the chances of getting the money are slim to none. Bad debts usually become write-offs at year-end. Chasing these types of payments costs a business both time and money.
The best strategy is prevention. A few simple steps will go a long way in preventing late pay or invoice write-offs.
First, be sure payment terms are clearly stated on each invoice. Second, when terms are ignored, be tenacious in pursuing late payments. Send emails, make phone calls, and write letters to get the customer's attention. Levy late fees and interest charges.
Third, a more effective strategy may be to refuse to conduct any further business with the customer. Sometimes the problem is an unexpected crisis or economic fallout beyond a company's control (like a pandemic).
In these cases, if the struggling customer wants to work something out, be open to a payment plan, as getting the money later is better than not at all.
"During the pandemic when our customers were struggling, we successfully collected every debt by offering payment plans," explains Cathy Jimenez, credit manager at Nogales, AZ based Del Campo Supreme, Inc.
Part of the equation when considering a payment plan is a solid relationship with the customer. A commitment to work together will also strengthen this bond.
Such measures can also prevent the collections process from becoming adversarial. "Being genuine and positive creates great bonding," Jimenez says.