NAHB: 2023 IBS Scholarship Application Now Open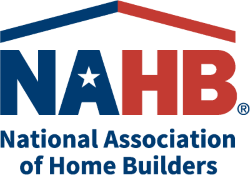 More than 100 NAHB members between the ages of 21 and 35 have been awarded an IBS Scholarship to attend the NAHB International Builders' Show® (IBS).
Scholarship recipients receive economy roundtrip airfare, an All-Access Pass and hotel accommodations to attend IBS.
"This being my first IBS that I've attended, I appreciated having fellow scholars to explore the show with," shared 2022 IBS Scholarship recipient Matt Pocta. "It offered a comfortable space to jump off and network from, so you didn't feel like you were just lost in a huge crowd. Meeting experienced building professionals, as well as participating in the educational sessions were the two biggest benefits that I was able to take away from this year's show."
The scholarship application for IBS 2023 closes on June 3. NAHB members in good standing between the ages of 21 and 35 are eligible to apply.
Find out more about this exclusive opportunity.
Source: National Association of Home Builders