PPG Shareholders Vote to Enhance Corporate Governance, Eliminate Supermajority Voting Requirements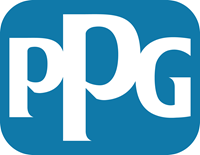 PPG reconvened its adjourned annual meeting virtually where shareholders voted to amend the company's Articles of Incorporation and Bylaws to replace the supermajority voting requirements. The PPG Board of Directors had recommended that shareholders vote "FOR" the proposal, enhancing PPG's corporate governance practices.
"We are proud that our shareholders have voted to replace the supermajority voting requirements, which will further modernize PPG's governance as part of our continued ESG focus," said PPG chairman and CEO Michael McGarry. "Obtaining the affirmative vote of 80% of our outstanding shares for this proposal required a significant shareholder outreach effort this year."
Efforts by PPG included mailing paper copies of proxy materials to many shareholders, sending multiple reminder letters and emails and engaging a highly-regarded proxy solicitor who made over 60,000 phone calls encouraging shareholders to vote their shares. PPG's annual meeting commenced on April 21, 2022 and was adjourned solely to allow additional time for shareholders to vote on this proposal.
On April 21, 2022, shareholders re-elected directors Gary R. Heminger, retired chairman and chief executive officer, Marathon Petroleum Corporation; Kathleen A. Ligocki, former chief executive officer of Agility Fuel Solutions, LLC; and Michael T. Nally, chief executive officer, Generate Biomedicines, Inc. and CEO-partner of Flagship Pioneering, in addition to McGarry. Shareholders also passed a non-binding resolution to approve the compensation of the company's named executive officers and ratified the appointment of PricewaterhouseCoopers LLP as the company's independent registered public accounting firm for 2022. Shareholders voted against a proposal to adopt a policy of setting target amounts of CEO compensation.
To learn more about PPG's progress in 2021, visit 2021annualreport.ppg.com.
About PPG Industries
At PPG (NYSE:PPG), we work every day to develop and deliver the paints, coatings and specialty materials that our customers have trusted for nearly 140 years. Through dedication and creativity, we solve our customers' biggest challenges, collaborating closely to find the right path forward. With headquarters in Pittsburgh, we operate and innovate in more than 75 countries and reported net sales of $16.8 billion in 2021. We serve customers in construction, consumer products, industrial and transportation markets and aftermarkets. To learn more, visit www.ppg.com.
Contact:
Mark Silvey – Corporate Communications – silvey@ppg.com – (412) 434-3046
Source: PPG Industries, Inc.