Do it Best Names National Sales Manager
Do it Best has named a new National Sales Manager with its selection of seasoned veteran Jason Hanegan, effective immediately.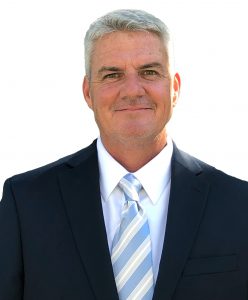 "Do it Best continues to build on our momentum as the industry's first and best choice for independent home improvement businesses," said Greg Fuller, Do it Best vice president of Sales & Business Development. "After a rigorous nationwide review, I couldn't be more excited to welcome Jason into this important leadership role. His vast industry experience, from managing store level operations to leading a national sales team, will help us drive sales growth for all of our member-owners."
Hanegan, who most recently served as the senior vice president of national sales for Emery-Jensen, has over twenty five years experience in staff development and training, in-store merchandising, store operations, wholesale distribution, new business development, people leadership, strategic planning, and customer care.
In this position, Hanegan will lead a team of retail sales-driven experts committed to growing members' businesses. "I'm really looking forward to being a part of the Do it Best team," said Hanegan. "This is a company I have long admired for their members-first commitment. That kind of powerful partnership ensures a bright future for independent store owners across the US and around the world." Hanegan's focus will be on continuing the execution of the Do it Best strategic growth plan and driving their aggressive sales goals while maintaining the company's strong momentum.
About Do it Best Corp.
Based in Fort Wayne, IN, Do it Best is the only US-based, member-owned comprehensive and fully integrated hardware, lumber, and building materials buying cooperative in the home improvement industry. With annual sales surpassing $5 billion, Do it Best serves thousands of member-owned locations across the United States and in more than 50 other countries. For more information, visit doitbestonline.com and follow us on Facebook, Instagram, LinkedIn, and Twitter.
Contact:
Randy Rusk – Communications Director – randy.rusk@doitbest.com – (260) 748-5307
Source: Do It Best Corp.