Jenkins Lumber and Hardware Names New President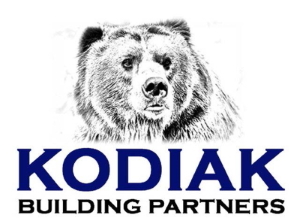 Randy Grill earns new title at Jenkins Lumber in Alpine, Wyoming.
Randy was hired by Dave Jenkins in 2018 to ultimately run Jenkins Lumber. Randy's background as a General Manager of a large beverage distribution company gave him the acumen to easily transition to operations in the LBM industry.
To successfully lead Jenkins Lumber, Randy worked through all departments and benefitted from the vast experience of Jenkins' seasoned employees.
Jenkins Lumber was acquired by Kodiak Building Partners in the fall of 2019, and Dave Jenkins took that opportunity to enjoy the more customer-forward tasks at the company, and Randy essentially assumed the top leadership role.
Upon Dave's well-earned retirement in February 2022, Randy Grill officially became the President of Jenkins Lumber.
Randy is grateful for the opportunity provided by Dave and also Kodiak. He remarked that Kodiak really succeeds at facilitating relationships among its companies. He appreciates that he can call or text any of the company operators with questions and comradery and that his little corner of world is vastly broadened by those connections.
Pat Flood, Executive Vice President of Operations, Retail Lumber and Gypsum, congratulates Randy on his new title and says, "Randy is a great leader at Jenkins. He values the expertise of his team, stays out of their way, and lets them partner with the custom home builders in Wyoming's greater Jackson Hole and Star Valley market.
About Kodiak Building Partners
Kodiak Building Partners, through its 92 locations, serves general contractors, homebuilders, sub-contractors, remodelers, and consumers with its operations in Arizona, California, Colorado, Delaware, Florida, Idaho, Illinois, Indiana, Kansas, Maryland, Massachusetts, Michigan, Minnesota, Nebraska, North Carolina, Oregon, Texas, Washington, Wisconsin, and Wyoming. www.kodiakbp.com
About Jenkins Building Supply
Jenkins Building Supply is a pro-oriented, lumber and building materials business which caters to single-family home builders as well as commercial contractors. Jenkins, which is a member of LMC, services the resort area of Jackson, Wyoming, Swan Valley, Idaho, Afton, Wyoming, and many communities along the valley. www.jenkinslumber.com
Contact:
Cally Fromme – Vice President Communication & Culture – cally.fromme@kodiakbp.com – (361) 935-8765
Source: Kodiak Building Partners, LLC