PPG Launches HOMAX TEX>>PRO Texture System by PPG to Transform Texture Application Market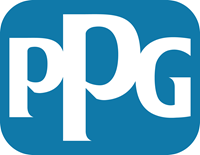 PPG announced that its HOMAX® brand by PPG has launched HOMAX TEX>>PRO™ Texture System by PPG, which is a proprietary sprayer and cartridge system built to apply drywall spray texture on interior walls and ceilings. The innovation offers a faster, lighter and overall better experience than traditional hopper guns, especially for professional contractors taking on mid-sized repairs or remodels.
While traditional hopper sprayers involve time-consuming setup and cleanup, the Homax Tex>>Pro Texture System's innovative pre-mixed cartridges allow for 70% faster use, saving professional contractors time and money on the jobsite. The system is also built to be 60% lighter than traditional sprayers when full and features a two-handed grip that allows for greater ease of use. The Homax Tex>>Pro Texture System makes texture application a one-person job, helping with jobsite productivity and efficiency.
"The system's innovative design is what separates it from other offerings in the market," said Randy Hanson, PPG product development manager, Science and Technology. "We designed the product with insights gained from numerous customer focus groups and field trials. Based on the overwhelmingly positive feedback we've received, we're excited to get the Homax Tex>>Pro Texture System into more professional contractors' hands."
The system's two-handed neutral grip evenly distributes weight for easy operation compared to a top-heavy traditional hopper. Its no-spill, cartridge-based design allows users to easily apply texture to both walls and ceilings at any angle. Traditional hoppers have an open top and require users to climb a ladder and bend backwards to texture a ceiling. Homax Tex>>Pro Texture System's ease of use will help professional contractors complete jobs efficiently.
To learn more about Homax Tex>>Pro Texture System, visit https://www.homaxproducts.com/texpro. The Homax Tex>>Pro sprayer and texture cartridges are available at select PPG stores and on homaxproducts.com, as well as at select THE HOME DEPOT® stores and homedepot.com.
About PPG Industries
At PPG (NYSE:PPG), we work every day to develop and deliver the paints, coatings and specialty materials that our customers have trusted for nearly 140 years. Through dedication and creativity, we solve our customers' biggest challenges, collaborating closely to find the right path forward. With headquarters in Pittsburgh, we operate and innovate in more than 75 countries and reported net sales of $16.8 billion in 2021. We serve customers in construction, consumer products, industrial and transportation markets and aftermarkets. To learn more, visit www.ppg.com.
Contact:
Britney Sage – Architectural Coatings – Bsage@ppg.com – (412) 709-9473
Source: PPG Industries, Inc.