Meta Materials, PPG Announce Plans to Develop Electrochromic Applications for Ophthalmic Optics in the Extended Reality Market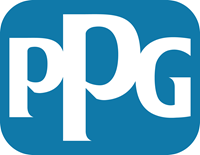 Meta Materials Inc. ("META®"), a developer of high-performance functional materials and nanocomposites, and PPG (together with META, the "Companies"), a global paint, coatings and specialty materials manufacturer, announced a memorandum of understanding ("MOU") to develop new ophthalmic smart devices primarily for extended reality (XR) applications. The collaboration focuses on developing dynamic dimming functionality of META's NANOWEB® transparent conductive film combined with PPG electrochromic gels and META's ARfusion™ platform.
"PPG has a proven track record of pioneering solutions for the ophthalmic industry and the prescription eyeglass wearing public for more than 50 years," said George Palikaras CEO of META. "PPG is a trusted supplier, and we are excited to expand our collaboration by adding PPG's high-performance chemistries that perfectly complement our unique ARfusion™ platform and deliver dynamic optics to our growing list of customers."
PPG and META believe that the XR market, which is an umbrella term that covers virtual reality (VR), augmented reality (AR), and mixed reality (MR) applications, can become more viable with more easily cured high index, multi-functional and lightweight smart lenses. Utilizing META's ARfusion™ proprietary technology with ultraviolet (UV) light for curing, the collaboration aims to optimize PPG's electrochromic gel in combination with PPG's UV-curable optical monomers to deliver enhanced dynamic dimming functionality for XR eyewear. These materials are being combined for the first time and are expected to lead to more cost-effective and sustainable manufacturing, benefiting all points in the supply chain, from manufacturer to consumer.
"A key challenge for XR eyewear developers is to overcome high-brightness ambient lighting, such as outdoors on a sunny day," said Jonathan Waldern, CTO of META. "Ramping up display power in these settings greatly shortens battery life. Dynamic dimming should enable a more readable display with more efficient power use."
META's ARfusion™ technology combines UV precision cast lens fabrication tools with functional materials to provide XR wearable developers with a one-stop-shop platform for seamlessly integrating smart technologies into thin, lightweight lenses.
"META has the capabilities and resources to lead the development and integration of highly functional materials in smart prescription lenses," said Ray Hudack, PPG senior marketing manager, Optical Materials and Coatings. "PPG has extensive experience and IP related to the development, formulation, and application of electrochromic formulations. Together, we aim to develop new ways to advance the next generation ophthalmic optics with new functionality. Through this initiative, we see an opportunity to bring a superior solution to developers of AR/XR smart eyewear and other applications."
The Companies will jointly participate in customer demonstrations at the AWE USA show, June 1-3 at the Santa Clara Convention Center in California (Booth 219).
About PPG
At PPG, we work every day to develop and deliver the paints, coatings and specialty materials that our customers have trusted for nearly 140 years. Through dedication and creativity, we solve our customers' biggest challenges, collaborating closely to find the right path forward. With headquarters in Pittsburgh, we operate and innovate in more than 75 countries and reported net sales of $16.8 billion in 2021. We serve customers in construction, consumer products, industrial and transportation markets and aftermarkets. To learn more, visit www.ppg.com.
About Meta Materials Inc.
META® delivers previously unachievable performance, across a range of applications, by inventing, designing, developing, and manufacturing sustainable, highly functional materials. Our extensive technology platform enables leading global brands to deliver breakthrough products to their customers in consumer electronics, 5G communications, health and wellness, aerospace, automotive, and clean energy. Our nano-optic technology provides anti-counterfeiting security features for government documents and currencies and authentication for brands. Our achievements have been widely recognized, including being named a Lux Research Innovator of the Year in 2021. Learn more at www.metamaterial.com.
Contact:
Rob Stone – Vice President, Corporate Development and Communications, Meta Materials – media@metamaterial.com
Brande Juart – Senior Communications Associate, PPG – juart@ppg.com
Source: PPG Industries, Inc.