Simpson Strong-Tie Celebrates Second Annual Construction Trades Support Program with Habitat for Humanity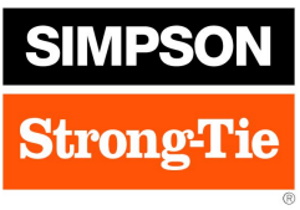 Simpson Strong-Tie, the leader in engineered structural connectors and building solutions, held its second annual Trades Support program with Habitat for Humanity East Bay/Silicon Valley. The goal of the program is to promote interest in the trades as a viable and rewarding career path for youth and for individuals who have recently been out of the workforce.
On May 16, a total of 32 students from Making Waves Academy, a charter school in Richmond, California, attended a half-day workshop to learn more about what a typical workday in various trades careers might look like, as well as how different roles within the building industry interact with each other. The students participated in a panel discussion with an architect, a general contractor and a director of operations from the homebuilder Lennar. They also took part in hands-on activities, including installing joist hangers and driving screws using the Quik Drive® cordless subfloor system.
"We're so grateful for the longstanding and wide-ranging partnership we have with Simpson Strong-Tie," said Janice Jensen, president and CEO of Habitat for Humanity East Bay/Silicon Valley. "Through the Trades Support program, Habitat is able to offer real-world classrooms, while Simpson Strong-Tie brings the expertise and industry leadership to nurture the next generation of skilled tradespeople. It's a fantastic way to address the present labor shortage, promote viable career opportunities and, ultimately, contribute to building a world where everyone has access to decent housing."
"We look forward to expanding and deepening this program for those students who have expressed interest in pursuing a career in the trades to put them on a path for success," said Simpson Strong-Tie CEO Karen Colonias. "It's vital that we develop programs and opportunities to support our industry partners and invest in growing the labor pool of talented tradespeople."
Source: Simpson Strong-Tie Company, Inc.