PPG Highlights Tikkurila Acquisition, ESG Progress at 2022 Investor Day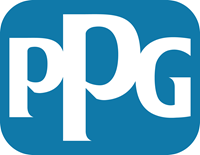 PPG today announced it hosted an Investor Day in Helsinki, Finland, on June 9, 2022, highlighting the company's growth through recent acquisitions, including Tikkurila, and its latest environmental, social and governance (ESG) initiatives and goals.
PPG provided an update on the integration and performance of Tikkurila, a leading Nordic paints and coatings company acquired in 2021. PPG leaders discussed how Tikkurila:
Provides PPG with above-industry sales and earnings growth opportunities,
Strengthens PPG's architectural coatings portfolio and drives margin expansion with its premium brands and leading technologies,
Expands PPG's architectural coatings footprint in EMEA and China, provides cross-selling opportunities across the Nordic region,
Bolsters PPG's distribution channels,
Brings a complementary organizational culture to PPG, which is helping to deliver integration synergies, and
Has a strong focus on sustainability, which complements PPG's ESG strategy.
In addition to Tikkurila, PPG leaders highlighted the progress of the other most recent acquisitions, including VersaFlex, Cetelon, Worwag and Ennis-Flint.
"Acquisitions are a key to PPG's long-term growth strategy and continue to create value for the company. We are pleased with the integration pace of our five most recent acquisitions," said Tim Knavish, PPG chief operating officer. "Since we completed the acquisitions, we have identified further opportunities to drive our total synergy target to $150 million – a 15% increase from the original goal."
During the Investor Day, PPG also discussed its leading ESG program. Included topics were PPG's recently published diversity, equity and inclusion (DE&I) report, its scopes 1 and 2 greenhouse gas emission reduction roadmap and its commitment to set near-term emission reduction targets in line with climate science through the Science Based Targets initiative (SBTi). PPG has an existing goal to reduce greenhouse gas (GHG) emissions intensity by 15% by 2025 from a 2017 baseline, achieving a 9.7% reduction in 2021. The company plans to unveil its new 2030 goals in the coming months. To learn more about PPG's progress and sustainable solutions, visit the company's 2021 ESG Report at sustainability.ppg.com.
"We have made great progress towards our 2025 targets, which include the goal of 40% of our sales from sustainably advantaged products," said Diane Kappas, PPG vice president, Global Sustainability. "We are leveraging capabilities to continue to drive innovation and new product development toward more sustainable solutions, which will enable our customers' ability to meet their sustainability commitments and targets."
Further Details on Investor Day
The presentation from PPG's 2022 Investor Day is available in PPG's Investor Center at https://investor.ppg.com/presentations/presentations/default.aspx
About PPG Industries
At PPG (NYSE:PPG), we work every day to develop and deliver the paints, coatings and specialty materials that our customers have trusted for nearly 140 years. Through dedication and creativity, we solve our customers' biggest challenges, collaborating closely to find the right path forward. With headquarters in Pittsburgh, we operate and innovate in more than 75 countries and reported net sales of $16.8 billion in 2021. We serve customers in construction, consumer products, industrial and transportation markets and aftermarkets. To learn more, visit www.ppg.com.
Contact:
Mark Silvey – Corporate Communications – silvey@ppg.com – (412) 434-3046
Source: PPG Industries, Inc.