Cally Fromme Retires From Kodiak Building Partners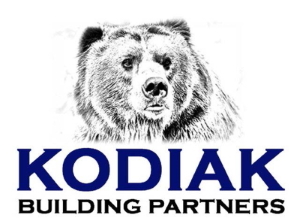 Kodiak Building Partners announced that Cally Fromme, the company's VP of Communication & Culture, decided to retire effective June 30, 2022.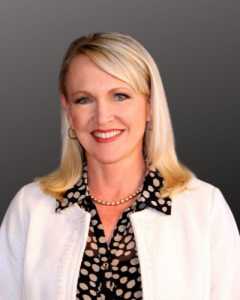 Fromme has served in her current role since 2015, and prior to that, served as President & CEO of Zarsky Lumber for three years, where she oversaw their most critical operations and management processes.
During Fromme's tenure as VP of Communication & Culture, she played a critical role in driving initiatives throughout the entire company that enhanced corporate culture including both internal communications and public relations. In the process, she also served as a champion for maintaining and enhancing relationships with the LBM community through membership and involvement with trade associations and the dealer/supplier community.
"We at Kodiak have been fortunate to have Cally be a part of our team since Zarsky joined us in 2015. She has held leadership roles across a broad range of both Zarsky and Kodiak's operations throughout her career, as well as being a tireless advocate legislatively for our industry through her work with NLBMDA and LAT – from President & CEO of Zarsky to VP of Communication and Culture at Kodiak," said Steve Swinney, CEO of Kodiak. "Cally's work ethic, devotion to the industry, and people-focused approach have been exemplary at Kodiak. I want to thank Cally for all she's done for the development and progress of Kodiak."
Throughout Fromme's career she has continued to support the LBM industry through her involvement in both state and national trade associations, including stints as the first woman chair of both the Lumbermens Association of Texas and Louisiana and the National Lumber and Building Materials Dealers Association. In addition to leading these associations, Cally served as a member of the Executive Council on Construction Supply of North American Retail Hardware Association and as an editorial board member at HBS Dealer. She currently serves as the Chair of the Victoria 100 Club and as a Board Member at Pennsylvania Lumbermens Mutual Insurance Company and remains the President of Zarsky Inc.
"It has been a great pleasure to meet and work with lumber dealers across the country who are all terrific people—smart, creative, salt of the earth, hardworking, resilient, and genuine people," says Fromme. "Being acquired by Kodiak was a wonderful decision for Zarsky Lumber, its employees, its future success, and my own career path. I've never regretted the move, and I have continually been impressed by Kodiak and admired its leaders and the integrity that runs deep."
Fromme was recognized for her achievements in HBS Dealers' Top Women in Hardware Building Supply, LAT Dealer of the Year, NLBMDA Grassroots Dealer of the Year, and honored with the North American Hardware and Paint Association Top Gun Award.
Brianna Beetstra, Digital Marketing Specialist at Kodiak, will now serve as the company's public relations contact upon Fromme's retirement.
About Kodiak Building Partners
Kodiak Building Partners was founded in 2011 and to acquire family-run businesses in the building material sales and distribution industries. Over the last 11 years, Kodiak has acquired over 103 locations that serve general contractors, homebuilders, sub-contractors, remodelers, and consumers in Arizona, California, Colorado, Delaware, Florida, Idaho, Illinois, Indiana, Kansas, Maryland, Massachusetts, Michigan, Minnesota, Nebraska, New Hampshire, New Mexico, North Carolina, Oregon, Texas, Utah, Washington, Wisconsin, and Wyoming.
Contact:
Brianna Beetstra – Digital Marketing Specialist – brianna.beetstra@kodiakbp.com – (720) 202-1175
Source: Kodiak Building Partners, LLC