NAHB: Completion Time of Multifamily Projects Keeps Getting Longer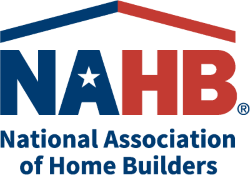 Time is money for most businesses, and that is especially true in residential construction. In addition to the rising costs of materials and labor in recent years, the amount of time it takes to complete a multifamily project has also continued to rise.
According to the 2021 Survey of Construction from the Census Bureau, the average length of time to complete construction of a multifamily building — after obtaining authorization — has now risen to 17.5 months.
This authorization-to-completion time has been on an upward trend since 2013. However, the start-to-completion time has remained the same in recent years — evidence that the process of obtaining authorization to begin construction has gotten more burdensome and time consuming.
The average time to build multifamily homes varies significantly by region: The Northeast had the longest time (19.8 months), while the Midwest had the shortest (15.3 months). The number of units in the building is also a significant factor: Buildings with 20 or more units required the most time (19.2 months), compared to 2- to 4-unit buildings which took the least amount of time (14.2 months).
NAHB Economist Na Zhao goes into more detail in this recent article for Eye on Housing.
Source: National Association of Home Builders