Building Industry Partners Announces the Launch of Its New Lumber and Building Materials Dealer Platform, West Coast Lumber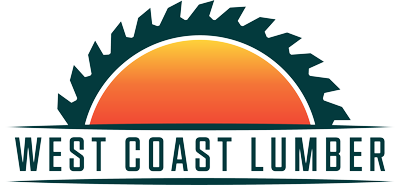 Building Industry Partners ("BIP"), the leading building industry-focused private equity investment firm, has launched a new lumber and building materials ("LBM") platform, West Coast Lumber ("WCL"). The company has been formed with a vision shared by BIP and West Coast Lumber leadership to build a customer-centric, people-focused organization.
West Coast Lumber operates four locations throughout Southern and Central California. The company's Agoura Hills and Camarillo locations were established through the January 2022 acquisition of Roadside Lumber & Hardware ("Roadside"). Roadside has been a preferred provider of lumber and building materials across Greater Los Angeles and Southern California for over 45 years, primarily serving professional contractors and custom homebuilders. West Coast Lumber recently opened two new LBM facilities, one in Bakersfield and the other in San Diego to expand the company's ability to service Southern and Central California. West Coast Lumber plans to eventually expand its product offering with truss, millwork, and other value-added component capabilities.
Matt Ogden, Founder & Managing Partner of BIP, said, "We're excited to formally announce our newest LBM platform and to begin building West Coast Lumber with management and the entire WCL workforce. In addition to partnering with the exceptional leadership team at WCL, most of whom we've known for nearly two decades, we have assembled world-class regional and cross-sectoral business leaders around the organization to help us deliver value to current and future customers and become the employer-of-choice for the best and brightest in Southern California LBM. It's an honor to work with this team as well as BIP Operating Partners Maged Diab, Tony Ciampaglio, Peter Stroble, and Lonnie Schield on building a very special platform."
Joe Lawrence, CEO of West Coast Lumber, draws on over 35 years of experience in the California LBM industry to lead the platform. He most recently served as Senior Vice President for the Southwest Region with Builders FirstSource and was previously President of Dixieline Lumber and Home Centers. Jim Stockman, President of West Coast Lumber, is also a veteran of the California LBM industry. He previously partnered with BIP on the firm's creation of Homewood Holdings, and its rapid growth and successful exit to American Construction Source in 2020. West Coast Lumber's leadership team is enthusiastic about the opportunity to grow a truly differentiated organization from the ground up and collaborate with BIP's leadership and Operating Partners to establish an organization built on integrity and that offers a compelling LBM choice for customers, suppliers and employees.
BIP Operating Partners Tony Ciampaglio, Peter Stroble, and Lonnie Schield will serve on West Coast Lumber's Board, and Maged Diab will serve as Board Chair. Mr. Diab previously served as President of MiTek USA, a wholly owned subsidiary of Berkshire Hathaway. He brings over 28 years of experience successfully driving innovative customer value and scaling operations, with expertise in building thriving teams and cultures that are focused on creating lasting value for customers and stakeholders. As a previous owner and operator of many businesses including Arkay Supply, Mid-Cape Home Centers, and New England Building Supply, and previously building his career at Strober Organization and ProBuild, Mr. Ciampaglio is known for driving operational excellence and for generating world-class investment outcomes. Mr. Stroble previously served as Chief Strategy Officer, Chief Operating Officer, and Chief Financial Officer of Alta Forest Products, North America's largest manufacturer of fence boards, as well as President of Alta's predecessor, Welco Lumber Company. Lonnie Schield has been a long time Operating Partner with BIP and brings more than 40 years of experience in the Southern California building and construction industry. Previously, Mr. Schield served as head of The Terry Companies/Stock Building Supply, a $370 million LBM operation in Southern and Central California.
Justin Gilson, Principal at BIP, noted, "We are incredibly grateful for the support and insight of our Operating Partners, and for the leadership, vision, and operational experience of the leadership team we have assembled at West Coast Lumber. We are off to a running start and look forward to creating a differentiated experience for our customers and supporting our employees with meaningful development and growth opportunities."
Holland & Knight LLP provided legal counsel and Fifth Third Bank and Siguler Guff provided debt financing to support the formation of the platform. Other advisors involved in the creation of West Coast Lumber include SPP Capital Partners, Intrinsic, CBIZ Insurance Services, and DSG Benefits Group.
About Building Industry Partners
Building Industry Partners ("BIP") is the leading private equity investment firm focused on the U.S. building industry. Founded by Matt Ogden in 2008, BIP is headquartered in Boston, with operating partners and advisors across the U.S. Over the past decade, BIP is proud to have been part of building some of the fastest growing and most dynamic businesses in the U.S. building industry's middle market in partnership with exceptional leadership teams, including U.S. LBM Holdings, Kodiak Building Partners, Homewood Holdings, and U.S. Fence Solutions/Binford Supply. In 2020, BIP redefined its purpose: to build exceptional and enduring businesses, generate world class investment returns, and contribute to elevating the building industry and its workforce through people-focused investment and business principles. BIP continues to seek opportunities to sponsor the building industry's greatest talent in building exceptional businesses, realizing their entrepreneurial visions, and increasing shared prosperity amongst shareholders, management, and broader workforce.
Contact:
Justin Gilson – Principal – jgilson@buildingip.com
Source: Building Industry Partners, LLC