PPG Reports Second Quarter 2022 Financial Results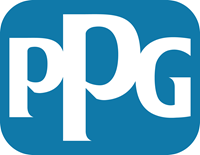 PPG reported financial results for the second quarter 2022.
Record second quarter net sales of $4.7 billion, approximately 8% higher than prior year
Organic sales growth of 8%, driven by higher selling prices, which are up by 15% on a two-year stack basis
Reported earnings per diluted share from continuing operations ("EPS") of $1.86 and adjusted EPS of $1.81
Raw material costs up about 20% year over year; energy and transportation costs remained elevated
Sequential improvement in segment operating margins of 200 basis points
Share repurchases of $135 million
Chairman and CEO Comments
Michael H. McGarry, PPG chairman and chief executive officer, commented on the quarter:
For the seventh consecutive quarter, we delivered record quarterly sales driven by our continued implementation of real-time selling price increases to fully counter inflation and we benefitted from our recent acquisitions. Our sales growth was achieved despite softening consumer demand in Europe, significant COVID-19-related demand disruptions in China and unfavorable currency translation. Our organic sales grew 8% as we continued to deliver above-market volume performance in several end-use markets, including all-time quarterly sales records in the automotive refinish coatings, PPG-Comex and traffic solutions businesses. In addition, our aerospace coatings business sales volumes grew by a double-digit percentage with strengthening momentum each month, although overall industry demand remains well below pre-pandemic levels.
Adjusted earnings per share were in-line with our April guidance, despite longer-than-expected COVID-19 restrictions in China and the unfavorable currency effects, which together impacted earnings by about 10 cents per share, as favorable business mix and strong cost management offset these headwinds versus our initial guidance. Our strong selling price realization fully offset persistent cost inflation during the second quarter, leading to higher sequential operating margins compared to the first quarter. Although still somewhat challenging, raw material and logistics availability improved throughout the quarter, and we are already experiencing further improvement in the third quarter. We finished the second quarter with order backlogs totaling more than $200 million, primarily in automotive refinish and aerospace coatings, significantly higher than historical trends.
Looking ahead, in most major regions and end-use markets underlying demand for PPG products is expected to remain solid. We anticipate strong sequential growth in Asia due to higher industrial production compared to the second quarter. Positive growth trends are generally expected to continue in North America. In Europe, we expect economic conditions to remain soft, including normal seasonal demand trends. We have already begun to implement cost mitigation actions in Europe and have contingency plans ready to deploy in the event of a broader economic slowdown. In the second half of the year, we expect several of our larger businesses, including automotive original equipment manufacturer ("OEM") and aerospace coatings, to deliver strong growth due to large current supply deficits and low inventories in these end-use markets. Importantly, we expect that our sequential quarterly momentum on operating margin improvement will continue in the third quarter as we work back to our historical margins, and our adjusted earnings will increase on a year-over-year basis.
Finally, I want to thank all our global employees who continue to demonstrate The PPG Way by partnering with our customers across the world to create mutual value, providing excellent service every day.
Second Quarter 2022 Reportable Segment Financial Results
Performance Coatings Segment
Performance Coatings net sales increased primarily due to selling price increases across all businesses and acquisition-related sales. While the unfavorable impact of supply chain disruptions decreased during the quarter, certain raw material availability and logistics bottlenecks continued to constrain coatings manufacturing in the U.S., impacting sales volumes in most businesses in the segment. As expected, demand for architectural coatings do-it-yourself products in the architectural coatings EMEA business softened due to lower consumer confidence and weaker demand related to the current geopolitical issues. Sales volumes in the U.S. architectural coatings business benefited modestly from the launch of our recently announced expanded relationship with The Home Depot® in the professional paint channel, as inventory load-in was prioritized and completed by the end of the quarter. Automotive refinish coatings organic sales grew by a low-teen-percentage with higher selling prices and strong sales volumes that continued to outpace industry growth. Aerospace coatings sales volumes were up about 10% compared to second quarter 2021 as after-market demand continued to recover. Traffic solutions delivered organic sales growth of about 15% compared to the prior year. The protective and marine coatings business was heavily impacted by the COVID-19 restrictions in China, which led to lower global sales volumes. The Tikkurila business represented most of the acquisition-related sales.
Segment income was lower than the prior year, mainly due to raw material and logistics cost inflation, unfavorable currency translation impacts, increased manufacturing costs, and lower sales volumes, which were partially offset by higher selling prices coupled with restructuring cost savings. Without the currency translation impact, segment income would have been higher than the second quarter 2021.
Industrial Coatings Segment
Industrial Coatings net sales increased primarily due to selling price increases across all businesses and acquisition-related sales, partially offset by lower sales volumes as a result of COVID-19 restrictions in China and lower industrial activity in Europe. Automotive OEM coatings organic sales were up a high-single-digit percentage due to higher selling prices that were partially offset by lower sales volumes, as industry demand was impacted by the ongoing OEM customer component shortages and China production curtailments. Selling price increases in the automotive OEM coatings business exceeded the company average price gains. Industrial coatings organic sales were up about 10%, driven by strong selling price realization and solid sales volumes growth in the Americas, partially offset by lower demand due to pandemic-related restrictions in China and lower activity in Europe. Packaging coatings continued to deliver strong organic sales growth led by higher selling prices and continued U.S. sales volume strength. Acquisition-related sales stem from the prior year acquisitions of Wörwag, Cetelon and Tikkurila's industrial business.
Segment income was lower than the prior year mainly due to raw material and energy cost inflation, currency translation impact, elevated operating costs in China due to COVID-19 restrictions and lower sales volumes. These were partially offset by higher selling prices and restructuring cost savings. Segment margins improved on a sequential quarterly basis compared to the first quarter of 2022.
Additional Financial Information
At quarter end, the company had cash and short-term investments totaling about $1 billion. Net debt was $6.1 billion, consistent with the end of the first quarter 2022. Working capital increased, including the effects of higher raw material costs on inventories and higher selling prices on receivables.
Corporate expenses were about $55 million in the second quarter.
Acquisition-related synergies and business restructuring programs delivered about $30 million of cost savings.
The company's reported and adjusted effective tax rates for the second quarter were about 21% and 23%, respectively.
Outlook
The company today reported the following projections for the third quarter 2022 based on current global economic activity and in consideration of the near-term economic uncertainty associated with the impact of geopolitical issues in Europe and the continuing pandemic:
Aggregate sales volumes flat to down a low-single-digit percentage year-over-year
Corporate expenses of $60 million to $70 million
Net interest expense of $32 million to $35 million
Effective tax rate of about 23%
Reported EPS of $1.60 to $1.85
Adjusted EPS $1.75 to $2.00, excluding amortization expense of $0.13 and costs related to previously approved and communicated business restructuring of $0.02.
A detailed commentary and associated presentation slides related to the second quarter financial information is posted on the company's investor relations website.
For the full second quarter results, click here.
About PPG Industries
At PPG (NYSE:PPG), we work every day to develop and deliver the paints, coatings and specialty materials that our customers have trusted for nearly 140 years. Through dedication and creativity, we solve our customers' biggest challenges, collaborating closely to find the right path forward. With headquarters in Pittsburgh, we operate and innovate in more than 75 countries and reported net sales of $16.8 billion in 2021. We serve customers in construction, consumer products, industrial and transportation markets and aftermarkets. To learn more, visit www.ppg.com.
Contact:
Mark Silvey – Corporate Communications – silvey@ppg.com – (412) 434-3046
Source: PPG Industries, Inc.