Cavco Industries Reports Fiscal 2023 First Quarter Results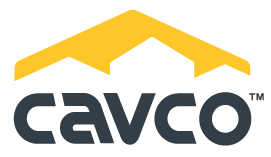 Cavco Industries, Inc. (Nasdaq: CVCO) announced financial results for the first fiscal quarter ended July 2, 2022 and provided updates on other business items.
Quarterly Highlights
Record breaking Net revenue and Net income of $588 million and $60 million, respectively.
Gross profit as a percentage of Net revenue increased to 24.6% compared to 22.4% in last year's first quarter, with factory-built housing gross profit as a percentage of Net revenue at 24.4% in the current year quarter.
Earnings per diluted share were $6.63 compared to $2.92 in last year's first quarter.
Factory utilization increased to over 85%, a record level over the last 10 years.
Backlogs were $1.0 billion at the end of the quarter, up $206 million from a year ago.
Returned nearly $39 million to shareholders through stock repurchases, fully utilizing the repurchase program authorization from October 2020. In addition, the Company's Board of Directors approved a new $100 million repurchase program.
Completed acquisition of a manufacturing facility in Hamlet, North Carolina that will be renovated for HUD code home production, with an anticipated home production start date during the third calendar quarter of 2022.
Commenting on the quarter, Bill Boor, President and Chief Executive Officer said, "All of our operations had another very successful quarter, highlighted by achieving greater than 85% capacity utilization in our production plants. In an environment of rising interest rates and general inflation, we remain very well positioned. With the extreme housing shortage facing our country, the benefits of factory-built solutions and the need for what we do have never been greater."
Financial Results
On September 24, 2021, we completed the acquisition of certain assets and liabilities of The Commodore Corporation ("Commodore"), which operates six manufacturing plants and two retail locations. Since the acquisition date, the results of Commodore are included in Cavco's consolidated financial statements.
In the factory-built housing segment, the increase in Net revenue was primarily due to higher home sales volume and higher home selling prices. Home sales volume increased from the Commodore acquisition in the second quarter of fiscal year 2022, which provided $101 million in Net revenue for the three months ended July 2, 2022, and higher factory capacity utilization.
Financial services segment Net revenue decreased primarily due to unrealized losses on marketable equity securities in the insurance subsidiary's portfolio during the current period compared to gains in the prior year, lower interest income earned on the acquired consumer loan portfolios that continue to amortize, and lower volume in home loan sales. These items were partially offset by more insurance policies in force in the current year compared to the prior year.
In the factory-built housing segment, the Gross profit percentage for the three months ended July 2, 2022 increased from higher home sales prices, partially offset by higher material costs per unit. Total gross profit for the three months ended July 2, 2022 increased from higher home sales and higher home selling prices. Selling, general and administrative expenses increased during the period from higher salary and incentive compensation expense on improved earnings and expenses incurred in engaging third-party consultants in relation to claiming the non-recurring energy efficient home net tax credits, which were recognized as a benefit to Income tax expense during the second half of fiscal 2022.
In the financial services segment, Gross profit and Income from operations for the three months ended July 2, 2022, decreased primarily due to higher weather related claims and unrealized losses on marketable equity securities compared to gains in the prior year period.
Housing Demand and Production Updates
Home order rates have moderated from the extreme highs we saw during the summer of 2020 to the summer of 2021. Our backlog at July 2, 2022 was $1.0 billion compared to $1.1 billion last quarter and up $206 million, or 26.3%, compared to $792 million at July 3, 2021. The year over year increase is essentially attributable to Commodore.
Our efforts in product simplification and production staffing improvement have increased our total average plant capacity utilization to over 85% during the first fiscal quarter of 2023, a record level over the last 10 years.
Update on New Park Model Facility in Arizona
We continue to make progress on the development of our new Glendale, Arizona facility that will focus on park model production and is expected to begin operations in the third quarter.
SEC Litigation Update
The Company has reached a settlement in principle with the staff of the Securities and Exchange Commission ("Commission") regarding the previously disclosed pending litigation. The settlement is subject to Commission approval that is expected within the next 60 days. A related notice has been filed with the court in that action. We do not believe that the settlement will have a material impact on our results of operations or financial position.
For the complete press release, click here.
About Cavco
Cavco Industries, Inc., headquartered in Phoenix, Arizona, designs and produces factory-built housing products primarily distributed through a network of independent and Company-owned retailers. We are one of the largest producers of manufactured and modular homes in the United States, based on reported wholesale shipments. Our products are marketed under a variety of brand names including Cavco, Fleetwood, Palm Harbor, Nationwide, Fairmont, Friendship, Chariot Eagle, Destiny, Commodore, Colony, Pennwest, R-Anell, Manorwood and MidCountry. We are also a leading producer of park model RVs, vacation cabins and factory-built commercial structures. Cavco's finance subsidiary, CountryPlace Mortgage, is an approved Fannie Mae and Freddie Mac seller/servicer and a Ginnie Mae mortgage-backed securities issuer that offers conforming mortgages, non-conforming mortgages and home-only loans to purchasers of factory-built homes. Our insurance subsidiary, Standard Casualty, provides property and casualty insurance to owners of manufactured homes.
Contact:
Mark Fusler – Director of Financial Reporting and Investor Relations – investor_relations@cavco.com – (602) 256-6263
Source: Cavco Industries, Inc.