NAHB: Share of Active Home Buyers is Up as Competition Decreases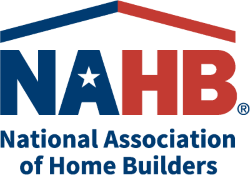 The share of prospective home buyers who are actively engaged in the process to buy a home rose to 49% in the second quarter of 2022, after declining for three straight quarters. The pivot is likely driven by less competition, as many would-be buyers have exited the market in recent months because of rising interest rates.
Except for the South, the share of prospective buyers actively searching for a home rose in every region between the first and second quarters of 2022:
Northeast (from 50% in Q1 to 54% in Q2)
Midwest (from 40% in Q1 to 51% n Q2)
West (from 46% in Q1 to 57% in Q2)
Housing availability expectations are on the rise as well. After falling steadily for five quarters, the share expecting their home search to get easier in the months ahead grew from 17% to 22% between the first and second quarters of 2022.
Affordability expectations also improved in the second quarter of 2022 — for the first time since 2020. The share of prospective buyers able to afford at least half of the homes available rose from 19% to 23%. However, a likely reason is because the exit of first-time home buyers from the market is also tilting the composition of prospective buyers toward wealthier buyers better able to absorb recent increases in mortgage rates.
These results come from the latest Housing Trends Report ("HTR") — a research product created by the NAHB Economics team with the goal of measuring prospective home buyers' perceptions about the availability and affordability of homes for-sale in their markets. Visit Eye on Housing to learn more about the second quarter 2022 data.
Source: National Association of Home Builders