Trex Company Reports Second Quarter 2022 Results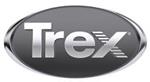 Trex Company, Inc., the world's #1 brand of high-performance, low-maintenance and eco-friendly composite decking, railing and outdoor living products and a leading national provider of custom-engineered commercial railing systems, today reported second quarter 2022 results and year-to-date performance.
Second Quarter 2022 Highlights
Consolidated net sales increased 24% to $386 million
Net income of $89 million, up 45%; diluted earnings per share of $0.79, up 49%
EBITDA up 41% to $129 million; EBITDA margin of 33.4%, up 400 basis points
CEO Comments
"Trex executed effectively on our wood-to-composite market share conversion strategy during the second quarter as consumers continued to invest in enhancing their outdoor living experience. Revenue increased 24%, aided primarily by favorable pricing as well as mid-single digit growth in volume at Trex Residential, reflecting both consumer demand and continued distributor inventory build, particularly in the pro channel. We delivered strong EBITDA margins in the second quarter as a result of our pricing, favorable mix, focused cost reduction efforts and production efficiencies, enabling us to successfully offset ongoing raw material and logistics inflationary pressures, while we continued to invest in our brand. Supported by our strong free cash flow, we repurchased 2.8 million shares of our outstanding common stock during the quarter, which we believe will provide long-term benefits to our shareholders," said Bryan Fairbanks, President and CEO of Trex.
"During the second quarter, we expanded the premium Transcend decking portfolio line by launching Trex Transcend® Lineage™ decking. This new decking line features refined aesthetics and trend-forward colors with heat mitigating technology features and, like all Trex decking, is made from 95% recycled and reclaimed content. This product introduction was welcomed by our channel partners and represents our first major launch since the Enhance product line in early 2019. We are pleased with the market response to Trex Transcend Lineage decking, and we will continue to innovate and launch high impact products."
Second Quarter 2022 Results
Second quarter 2022 consolidated net sales increased 24% year-over-year to $386 million reflecting a 25% increase in Trex Residential net sales to $374 million. The increase in Trex Residential net sales growth was primarily due to higher pricing together with a mid-single digit increase in volume. Trex Commercial contributed $12 million to consolidated net sales.
Consolidated gross margin was 40.7%, a 270-basis point increase over the 2021 second quarter, as pricing actions, production efficiencies and cost reduction efforts offset inflationary pressures on raw materials, labor and transportation.
Selling, general and administrative expenses were $40 million, or 10.2% of net sales, compared to $37 million, or 11.8% of net sales, in the 2021 second quarter. The increase was primarily driven by the planned increase in branding spend.
Net income for the 2022 second quarter was $89 million, or $0.79 per diluted share, representing increases of 45% and 49%, respectively, from net income of $61 million, or $0.53 per diluted share, in the 2021 second quarter. EBITDA increased 41% year-over-year to $129 million and EBITDA margin was 33.4%.
The Company repurchased 2.8 million shares of its outstanding common stock during the quarter at an average price of $60.39 per share. The Company has 4.3 million shares remaining as of the end of the quarter that may be repurchased under the program.
Year-to-Date Results
Net sales year-to-date were $725 million, 30% ahead of the $557 million reported in the prior year. Trex Residential net sales increased 32% to $701 million, with Trex Commercial contributing an additional $24 million. Year-to-date consolidated gross margin was 40.3%. Selling, general and administrative expenses were $80 million, or 11.0% of net sales, compared to $68 million, or 12.4% of net sales, in the prior year.
Net income year-to-date was $160 million, or $1.40 per diluted share compared to $110 million, or $0.95 per diluted share. EBITDA increased 44% to $235 million and EBITDA margin was 32.3%.
Summary and Outlook
"Year-to-date, Trex has generated industry-leading financial performance, reflecting timely pricing actions taken to offset inflationary pressures, operational efficiencies and continued robust demand from our distributors spurred by product availability. Although we believe consumer demand for Trex decking and railing products remains healthy, in late June, we experienced a sudden reduction in pro-channel demand, as our partners began to adjust their inventory levels to align with expectations for an economic slowdown. Accordingly, we anticipate a significant reduction in revenues in the second half of 2022 as consumer demand is filled by existing channel inventories. In this environment, we are focused on maintaining our competitive cost structure through a combination of production and labor force optimization as well as the activation of several high return cost-efficiency programs, which we have been unable to implement while running at elevated capacity levels. Additionally, we are revising our capital expenditure spending for 2022 to $170 million to $180 million down from our previous range of $200 million to $220 million while continuing the initial phase of construction for our new Arkansas facility.
"We anticipate the inventory adjustments being made in our channel will primarily impact this year's third and fourth quarter revenues, which we expect to range from $185 million to $195 million, and $180 million to $190 million, respectively. We expect EBITDA margin of 27% to 29% for full year 2022.
"As we navigate through this inventory adjustment and evolving market environment, we remain confident in our long-term growth opportunities. The enduring strength of the Trex brand continues to resonate with consumers seeking to enhance their outdoor living space with sustainable, low-maintenance decking that adds value to their homes. We have the highest production efficiencies within the industry, and our product portfolio is well-positioned to capture demand across a broad consumer base. We enter this period with tremendous financial and operating strength allowing us to continue to capture share not only from wood but also gain share within the composite industry. The dedication and collaboration of the Trex organization and our extended family of channel partners and contractors remain an important competitive advantage and will continue to drive our long-term secular growth opportunities," Mr. Fairbanks concluded.
For the complete press release, click here.
About Trex Company, Inc.
Trex Company, Inc. [NYSE: TREX] is the world's largest manufacturer of high-performance wood-alternative decking and railing, with more than 30 years of product experience. The #1 brand in outdoor living is proud to have been named to Forbes' 2021 List of America's Best Mid-Sized Companies and Fortune magazine's 2020 list of the world's 100 Fastest-Growing Companies. Stocked in more than 6,700 retail locations worldwide, Trex outdoor living products offer a wide range of style options with fewer ongoing maintenance requirements than wood, as well as a truly environmentally responsible choice. For more information, visit trex.com. You also can follow Trex on Twitter (@Trex_Company), Instagram (@trexcompany), Pinterest (trexcompany) or Houzz (trexcompany-inc), "like" Trex on Facebook (@TrexCompany) or view product and demonstration videos on the brand's YouTube channel (TheTrexCo).
Contact:
Dennis C. Schemm – Senior Vice President and Chief Financial Officer – (540) 542-6300
Source: Trex Company, Inc.