Eleven US LBM Associates Named to HBSDealer's Top Women in Hardware & Building Supply List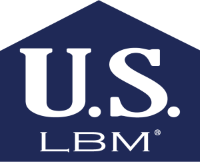 Every year HBSDealer publishes their list of Top Women in Hardware & Building Supply, which recognizes standout women in the building materials industry for their leadership, accomplishments and the positive impact they are making in their organization.
Eleven US LBM associates have been named to this year's list, who were each chosen based on nominations from industry peers in two categories, Rising Stars and Business Excellence.
The Rising Star award recognizes women who have the potential to make a significant positive difference for years to come. Honored from US LBM for 2022 were:
Barbie Jones, Inside Sales Manager, Brand Vaughan
Brittany Napier, Manager, Specialty Windows & Doors, Maner Builders Supply
Emily Farmer, Administrative Manager, Ridout Lumber Company
Kathleen Karr, Accounting Manager, JP Hart
Michelle Stern, Assistant Manager, Apply Valley, Lampert Lumber
Rose Aurora, Sales Manager, East Haven Builders Supply
Tamara Padgett, Market Controller, US LBM
Tina McEachin, Division Vice President of Sales, Jennings Builders Supply
The Business Excellence award recognizes leaders who have demonstrated achievement, growth and success in the hardware and building supply industry. Honored from US LBM for 2022 were:
Amy Hemelgarn, Market Finance Manager, US LBM
Christine Lavoie, US1 Continuous Improvement Manager, US LBM
Fiona Smith, Operations Manager, Homewood
This year's honorees will be recognized at an event in Chicago hosted by HBSDealer in November which will feature keynote speakers, panels and networking opportunities, all with the goals of recognizing achievements of women in our industry and helping them continue to succeed.
Read the full list here: https://www.hbsdealer.com/meet-top-women-2022
About US LBM
US LBM is the largest privately owned full-line distributor of specialty building materials in the United States. Offering a comprehensive portfolio of specialty products, including windows, doors, millwork, wallboard, roofing, siding, engineered components and cabinetry, US LBM combines the scale and operational advantages of a national platform with a local go-to-market strategy through its national network of locations across the country. For more information, please visit uslbm.com.
Contact:
Timothy Wirth – Vice President of Communications – tim.wirth@uslbm.com
Source: US LBM Holdings, LLC