NAHB: Has Inflation Peaked?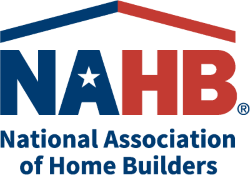 The Bureau of Labor Statistics ("BLS") reported today that consumer prices eased slightly to an annual rate of 8.5% in July from a 40-year high of 9.1% in June, as declines in energy prices offset increases in food and shelter indexes. Despite this improvement, inflation remained above an 8% rate for a fifth straight month and rent increases continue to stay stubbornly high.
The index for shelter, which makes up more than 40% of the "core" Consumer Price Index (CPI), rose by 0.5% in July, following an increase of 0.6% in June and May. Nonetheless, it is likely that the core CPI measure of inflation, which excludes volatile food and energy prices, has now peaked as tighter monetary policy from the Fed slows the housing market and overall economy.
Meanwhile, the indexes for owners' equivalent rent (OER — how much money a property owner would have to pay in rent to be equivalent to their cost of homeownership) increased by 0.6% and rent of primary residence rose by 0.7% between June and July.
Monthly increases in OER have averaged 0.6% over the last three months. More cost increases are coming from this category, which will add to inflationary forces in the months ahead. These higher costs are driven by lack of supply and higher development costs. Higher interest rates will not slow these costs, which means the Fed's tools are limited in addressing shelter inflation.
NAHB constructs a "real" rent index to indicate whether inflation in rents is faster or slower than overall inflation. It provides insight into the supply and demand conditions for rental housing. When inflation in rents is rising faster than overall inflation, the real rent index rises. The real rent index is calculated by dividing the price index for rent by the core CPI (to exclude the volatile food and energy components).
The Real Rent Index rose by 0.4% in July. Over the first seven months of 2022, the monthly change of the Real Rent Index increased by 0.1%, on average.
NAHB economist Fan-Yu Kuo provides more analysis in this Eye on Housing blog post.
Source: National Association of Home Builders