RoyOMartin University Leadership Essentials 2022 Graduation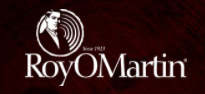 The 2022 RoyOMartin University Leadership Essentials cohort concluded their program with a final presentation to supervisors and the Strategic Action Leadership Team ("SALT") and a graduation ceremony on August 12. The program began in February and included coursework at each manufacturing facility, the home office in Alexandria, Louisiana State University, and individual work.
These nine up-and-coming leaders join previous cohorts to complete RoyOMartin University, which began in 2007 and is a part of our company-wide leadership development program. The 6-month curriculum provides the principles of effective leadership, an overview of leadership at RoyOMartin, the facilities and departments, and how to coach and lead different personalities and learning styles.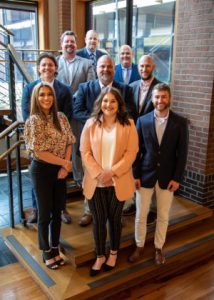 Graduates pictured above include: (front row; L-R) Tricia Dauzat, OSB Sales Representative at the Home Office; Caitlin Chelette, Communications Content Creator at the Home Office; Taylor Moreau, Electrical Engineer at Oakdale-OSB; (second row; L-R) Wade Williams, Electrical Engineer at Chopin-Plywood; Michael Stanley, Construction Civil and Utility Supervisor at Oakdale-OSB; Shane Atwood, Purchasing and Store Room Team Leader at Chopin-Plywood; (third row; L-R) Joel Byram, Human Resources Manager at Chopin-Plywood; Scott Blood, Production Team Leader Dryer Department, Chopin-Plywood; and Jon Lacount, Day Team Leader at Corrigan OSB, L.L.C.
Source: Roy O. Martin Lumber Company, LLC