ABC Supply Co. Inc. Names 74 New Managing Partners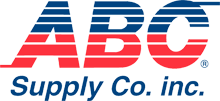 ABC Supply Co. Inc., the nation's largest wholesale distributor of roofing, siding and other select exterior and interior building products, recently promoted 74 branch managers to managing partners.
To be selected as a managing partner, branch managers must meet rigorous requirements in associate development, customer satisfaction, branch performance, safety compliance and excellence in overall business practices.
"These individuals demonstrate exceptional leadership skills and an unwavering commitment to the success of their associates and customers," said Mike Jost, ABC Supply's chief operating officer. "We're proud to have them representing ABC Supply and leading our amazing teams."
This year's managing partners are:
As managing partners, the managers will continue to oversee the day-to-day operations of their respective branches while taking on the additional responsibility of serving on ABC Supply's National Branch Advisory Board. There are over 300 branch managers in ABC Supply's Managing Partner Program.
Those interested in learning more about the career opportunities at ABC Supply, which include drivers, material handlers, sales roles and management positions, can visit careers.abcsupply.com.
About ABC Supply
ABC Supply Co. Inc. is the largest wholesale distributor of roofing in the United States and one of the nation's largest wholesale distributors of select exterior and interior building products. Since its founding by Ken and Diane Hendricks in 1982, ABC Supply's sole focus has been serving professional contractors and "making it easy" for them to do their jobs by offering the products, support and services they need — including myABCsupply, a tool that allows contractors to order materials, track deliveries, pay invoices and more.
A 16-time Gallup Exceptional Workplace Award winner and two-time recipient of Glassdoor's Employees' Choice Award for Best Places to Work, ABC Supply is an "employee-first" company that treats its associates with respect and gives them the tools they need to succeed. The company was also named a Best Employer for New Grads by Forbes in 2021.
Headquartered in Beloit, Wisconsin, ABC Supply has over 840 locations nationwide. More information is available at www.abcsupply.com. Contractors can find resources for growing and improving their businesses on ABC Supply's blog and the company's LinkedIn page.
Source: American Builders & Contractors Supply Co., Inc.