L&W Supply Promotes Zach Grubb to Manager of Winston-Salem, North Carolina, Location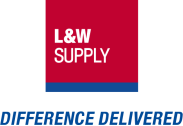 L&W Supply, a nationwide distributor of interior building materials and construction supplies, has announced the promotion of Zach Grubb to branch manager of the Winston-Salem, North Carolina, location.
Grubb started his career at L&W Supply in 2006 as an inside sales representative in Charlotte, North Carolina. Grubb has since held many roles, including inside sales dispatcher, delivery services manager and outside sales associate. He has also received multiple customer satisfaction awards during his time at the Evans, Georgia, location. In 2021, Grubb graduated from the company's Branch Management Training program.
"Zach inspires others with his dedication and clear leadership skills," said Dan Hinkle, L&W Supply's Triangle Triad District Manager. "As branch manager, Zach will motivate his team and ensure that we provide exceptional products and support to contractors in the Winston-Salem area."
As branch manager, Grubb will be responsible for managing daily branch operations, cultivating customer relationships, guiding associates and executing branch growth and profitability.
Visit L&W Supply's website to learn more about its products and services and to find your nearest location
About L&W Supply
Since 1971, L&W Supply has been recognized as a world-class interior products company and is one of the nation's largest distributors of wallboard, suspended ceiling systems, steel studs, joint treatment, insulation, fasteners and related building products. L&W Supply was acquired by ABC Supply in November 2016. Headquartered in Chicago, Illinois, L&W Supply operates over 200 branches in 40 states. More information about L&W Supply is available online at www.lwsupply.com.
About ABC Supply
ABC Supply Co. Inc. is the largest wholesale distributor of roofing in the United States and one of the nation's largest wholesale distributors of select exterior and interior building products. Since its founding by Ken and Diane Hendricks in 1982, ABC Supply's sole focus has been serving professional contractors and "making it easy" for them to do their jobs by offering the products, support and services they need. A 16-time Gallup Exceptional Workplace Award winner and two-time recipient of Glassdoor's Employees' Choice Award for Best Places to Work, ABC Supply is an "employee-first" company that treats its associates with respect and gives them the tools they need to succeed. Headquartered in Beloit, Wisconsin, ABC Supply has over 840 locations nationwide. More information is available at www.abcsupply.com
Contact:
Marcie Waters – Media Contact – (608) 256-6357
Source: L & W Supply Corporation