AHEC Announces Speakers for Convention in Bangkok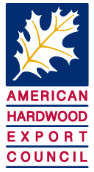 The American Hardwood Export Council's (AHEC) 25th Southeast Asia Convention will take place at Bangkok Marriott Marquis Queen's Park on 14 Oct 2022.
We are pleased to announce the keynote speakers.
Jiro Jirawat Tangkijngamwong, Thailand
Chairman of the Thai Furniture Association, the Thai Timber Association and Trade Associations in Lifestyle and Design, Chamber of Commerce Director at Deesawat Industries Co.,Ltd, Deesawat Design Co.,ltd and Newsawat Sawmill Ltd partnership (Thailand)
Jirawat has been at the forefront of furniture and spatial design for more than 20 years and has worked tirelessly to promote the Thai furniture and timber industries throughout his career. His company, Deesawat, designs and manufactures its own line of timber doors, flooring and furniture. It has won a number of prestigious international design awards including the D Mark award from DITP Department of international trade promotion in Thailand, and G Mark award of the Good Design Award from the Japan Institute of Design Promotion. Deesawat is committed to sustainability, its factory is an accredited green manufacturing facility and only uses wood which is certified to be legal and sustainable.
He will share his thoughts on the outlook of the Thai furniture industry and opportunities to use American hardwood in the industry.
Nong Chotipatoomwan, Thailand
Designer
Nong Chotipatoomwan is a Bangkok-based designer with a desire to create better products and experiences with everyday objects. Her approach to design considers form with practicality, experiences, and an understanding of contemporary life. Trained as an industrial designer from RISD and RCA, her interest in creating holistic experiences has inspired her to work in fashion, furniture, lighting, and spatial design. Her graduation project 'Landing Space' has been long-listed for Dezeen Awards in 2018, shortlisted for the Robin and Lucienne Day Foundation Award 2017 and she was featured on Sight Unseen as one of the 'Talents to watch for 2017'.
Nong will share about her experience with designing furniture with sustainable US hardwood. Her product work was part of the Wallpaper* exhibition 'Discovered' at the London Design Museum in 2021 in collaboration with AHEC and went on to exhibit at the Triennale in Milan in 2022.
David Whitten, USA
Chairman, American Hardwood Export Council
David began his US wood career at the WCVTI Wood Harvesting vocational school in Calais Maine in 1978. He worked as a journeyman logger in northern Maine, in New York's Adirondacks and in the rocky mountains of Wyoming. David and partners established a small logging and sawmill company named New Age Wood Harvesting in western New York in 1981 to promote sustainable harvesting, timber stand improvement and creative wood products utilization.
Upon graduating from the NHLA Inspection class #100 in December 1989, David went to work for Bingaman and Son Lumber in Pennsylvania as Export Sales Manager in 1990, where he remains happily as Director of Exports to this day. Bingaman and Son Lumber owns five production locations in Pennsylvania and operates with associate producers in other States as well.
David will share insights on American hardwood exports to Southeast Asia. 
Michael Snow, USA
Executive Director, American Hardwood Export Council
Michael Snow has been the Executive Director of AHEC since 1999.
Prior to joining AHEC, Michael spent six years in Spain teaching International Economics in English and Spanish for a joint University of Wisconsin / University of Seville program, and worked as a consultant on international education outreach programs for the National Geographic Society and the Smithsonian Associates.
Michael will talk about Wood and the Environment. 
Tripp Pryor, USA
International Program Manager, American Hardwood Export Council
Tripp Pryor joined AHEC as International Program Manager in 2015 and is responsible for identifying emerging markets and developing marketing strategies with AHEC's 5 international offices. With AHEC, Tripp has travelled extensively to organize pavilions and marketing events in more than 20 countries. Tripp grew up in the hardwood industry, and his first job was at a lumberyard in his home town near Asheville, NC.
Tripp will give insight into the state of the US hardwood industry. 
Dana Spessert, USA
Chief Inspector and Dean of Education of Grading School, National Hardwood Lumber Association
Dana Spessert has served as the Chief Inspector of the National Hardwood Lumber Association since September 2010 where his responsibilities range from managing a staff of 7 inspectors to rules interpretations. Dana has travelled to over 30 countries teaching and representing the NHLA hardwood lumber inspection rules. He began his career of choice on a family owned sawmill and has been an inspector of hardwood lumber for over 30 years. His experience in the hardwood industry far exceeds his years!
Dana will introduce delegates to US Hardwood Lumber Grading Rules.
The Convention is open to all pre-registered delegates. Click here to register and find out more: http://reg.ahec-china.org/25th/registration.php
About American Hardwood Export Council (AHEC)
AHEC is the leading international trade association for the U.S. hardwood industry, representing the committed exporters among American hardwood companies and all the major U.S. hardwood product trade associations. For over 25 years, AHEC has been at the forefront of international wood promotion, successfully building a distinctive and creative brand for American hardwoods and providing technical advice for manufacturers, specifiers and designers around the world.
Source: American Hardwood Export Council