Obituary: Francis "Frank" Raymon Bennett
Francis "Frank" Raymon Bennett was a beloved grandfather, father, and husband during his incredible 87 years of life. He passed away peacefully in his home surrounded by loved ones on October 1, 2022.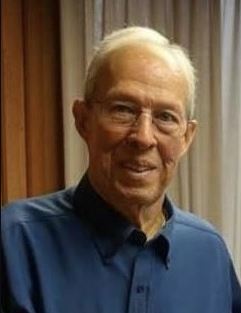 Frank's life began on July 11, 1935, to parents Guy and Millie Bennett in Clarkston, Washington. He attended school in Clarkston while also assisting with his family's fruit orchard business. With a fruit orchard, wooden boxes were a necessity. The boxes were first created by his father who purchased lumber from the Potlatch mill. Soon, the two realized they could make the lumber themselves thus creating their first small sawmill. When World War II started, the apple boxes quickly transitioned to boxes for ammunition. But, during the war, cardboard became readily available and eliminated the demand for wood boxes. The family was challenged to think bigger and thus created their first dimensional lumber mill.
As the lumber business grew, the family expanded to two other mill sites in Moscow and Troy. Frank had his sights on continued growth, and he then purchased Boone Lumber in Princeton, Idaho which is known today as Bennett Lumber Products, Inc. After purchasing Boone Lumber, he quickly got to work on modernization efforts for that mill and eventually closed the Moscow and Troy mills. Frank was a visionary and his constant modernization efforts frequently received praise for his mills being "ahead of their time". With his humble nature, few knew that Frank was also an innovator in the industry. He had a keen eye for reducing manual, labor-intensive processes whenever possible. In the late 1960s, he started working with an engineering firm and brought to life the bin sorter. In 1972, Bennett Lumber Products was the first sawmill where the revolutionary bin sorter was implemented. Then, becoming adopted by sawmills worldwide.
Throughout the years, Frank never failed to credit the success of Bennett Lumber and Guy Bennett Lumber to the dedication of the employees from the surrounding communities. Without the employees, Bennett Lumber Products and Guy Bennett Lumber would not have thrived and continued to be successful year after year. Frank never fully retired before his passing, and that is a true testament to his love and devotion to his business, employees, and sustainable lumber practices. He put his whole heart into the mill and made every decision with precision and the utmost care. His legacy will continue with his son and grandson.
Frank met the love of his life, Delores Hall. They were married shortly thereafter on January 1, 1953. The two of them moved to Moscow, Idaho and they raised six beautiful children together.
Above all else, Frank deeply loved his family, and you could often find him surrounded by his children, 11 grandchildren, and 21 great-grandchildren. On any given Sunday, you would find him sitting at the kitchen table educating one of the many family members on Nascar, IndyCar, or golf. He and Delores shared a love of travel and would often take off on an adventure together with their children. With that came his passion for flying. He obtained his pilot's license at a young age and would often fly his helicopter to assess his timberland. In the evenings and on weekends, you could find him tending to his yard and garden. He took great pride in his meticulous Koi Pond. Frank had exquisite taste and a keen eye for Western art and found a lot of joy in attending Western art shows with his wife.
He was predeceased by his parents; brother Guy Bennett, Jr; son Frank Bennett, Jr.; daughter Sandra Bennett. He is survived by his wife Delores Hall Bennett, sister Janice Bennett Dimke; brother Richard Bennett; daughters Vicki Bennett Jahns and husband Bob Jahns, Shelley Bennett, Suzanne Bennett Wilson and husband Charles Wilson; son Brett Bennett.
A service to celebrate his life will be held on Friday, October 14th at 11 a.m. at the Nazarene Church in Moscow with a reception to follow at the Latah County Fairgrounds. In lieu of flowers, please consider making a donation to the Moscow Rural Fire Department, P.O. Box 8626 Moscow, ID 83843.
Source: Short's Funeral Chapel