Orgill to Build New, State-of-the-Art Distribution Facility in Tifton, Georgia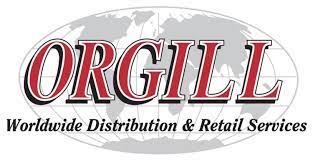 Orgill, the world's largest and fastest-growing independent hardlines distributor, announced plans to build a new, state-of-the-art 800,000-square-foot distribution center in Tifton, Georgia.
The new facility will replace Orgill's current distribution center in Tifton, which opened in 1995 and is currently the oldest location in the company's network.
Including its current Tifton location, Orgill operates eight full-service distribution centers throughout the U.S. and Canada, including additional sites in Inwood, West Virginia; Sikeston, Missouri; Hurricane, Utah; Kilgore, Texas; Post Falls, Idaho; Rome, New York; and London, Ontario.
The investment in the new Tifton facility underscores Orgill's commitment to enhancing its distribution capabilities and maintaining one of the newest and most advanced distribution networks in the hardlines industry, according to Boyden Moore, Orgill's president and CEO.
"Twenty-seven years ago we opened our 2nd distribution center ever in Tifton which was a huge milestone and foundational step in our growth to a national and international distributor. Many of our managers and employees in Tifton today helped us open that distribution center in 1995. Today, that team will lead the company into the next step in automation and efficiency at Orgill," Moore says. "Getting products to our customers in a timely and efficient manner is core to serving our customers. This new facility will enhance our ability to do that and ensure that we deliver on our promise to help our customers be successful."
Orgill's existing facility in Tifton measures approximately 650,000 square feet and employs about 355 local residents. The expanded facility will not only add additional capacity at the site, but it will also bring additional jobs to the community.
"The new distribution center will help increase our capacity, but at the same time we will be building in new features and utilizing new technologies to create greater efficiencies that enhance productivity, and accuracy," says Randy Williams, Orgill's executive vice president of distribution. "We also project that, with the larger facility, the number of employees at the location will grow in the coming years."
Orgill's commitment to the Tifton area was welcome news to the chairman of the Tift County Board of Commissioners and Tift County Development Authority, Tony McBrayer. "Orgill has been a valued partner in our community for over 25 years and we are excited that they have decided to build an 800,000-square-foot, state-of-the-art distribution facility in Tifton. They are a company of excellence committed to our community of excellence and we are grateful for their partnership," says McBrayer.
"As the No. 1 state for business, companies that come to Georgia not only tend to stay here, but also to grow and thrive here, thanks to our robust workforce, reliable infrastructure, pro-business and partnership approach, and quality of life," says Governor Brian Kemp. "Orgill and Tifton's collaboration is a perfect example of how companies and communities come together to create great places to live, work, and raise a family. We're excited for Orgill's continued growth and success."
Orgill's current plans call for the new facility to be located in close proximity to its current Tifton distribution center, which will make transitioning to the new location easier for employees, according to Williams.
"We have a great team at Tifton right now and we are excited about the opportunities this will create for them," he says. "Along with design features and the latest in distribution technology, additional enhancements in the new facility will include features such as air conditioning and productivity tools to make our world-class team more comfortable and efficient."
According to Williams, work on the new site will begin toward the end of 2022, with an anticipated completion date in early 2024. Orgill will wind down operations at its current facility to coincide with the opening of the new distribution center.
Orgill is working with its longtime partner, Georgia-based ARCO Design/Build, for planning and construction of the new location.
About Orgill
Orgill, the industry's fastest-growing hardlines distributor, was founded in 1847 and is headquartered in Collierville, Tennessee. Orgill serves more than 12,000 retail hardware stores, home centers, professional lumber dealers and farm stores throughout the U.S. and Canada, and in over 50 countries around the world. More information can be found at orgill.com.
Contact:
Kristyl Lawson – kristyll@orgill.com – (800) 347-2860 ext. 5564
Source: Orgill, Inc.