PPG Completes COLORFUL COMMUNITIES Project at Children's Hospital in Hungary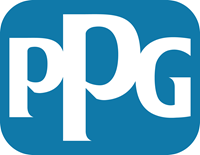 PPG today announced that it has completed a COLORFUL COMMUNITIES® project to help renovate the surgery waiting room of the Bethesda Children's Hospital in Budapest. The project brought together more than 20 PPG volunteers, who spent a day creating a colorful mural that represents marine life.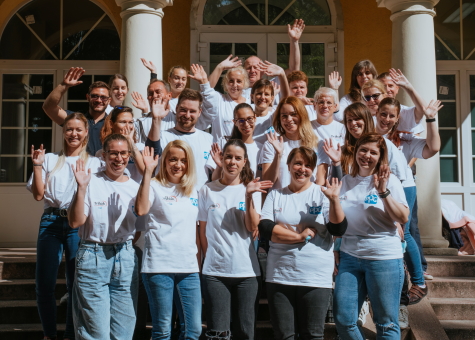 PPG provided $30,000 (12.5 million forints) to support the renovation and supplied more than 171 gallons (650 liters) of HÉRA™ paints by PPG.
The Colorful Communities program provides PPG volunteers and products along with financial contributions to bring color and vitality to communities where the company operates around the world, such as in Budapest, where the company has an office and a manufacturing facility for architectural coatings production.
"The painting of our hospital may be seen as a small step, but it represents a huge investment and support from PPG," said Dr. György Velkey, general director, Bethesda Children's Hospital. "If a child, a family, or a co-worker becomes calmer and more balanced because of the clean walls and nice motifs, then this step is truly huge. We are very grateful to PPG for listening to our needs and focusing on solving our problems by renewing the hospital environment.'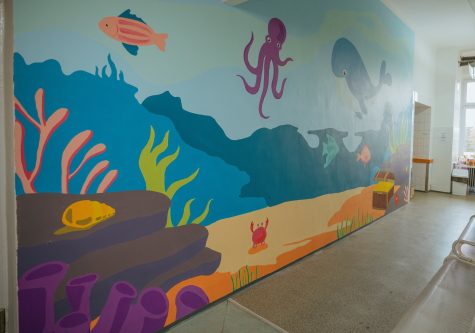 Inaugurated in 1866, the Bethesda hospital is a respected and well-known institution, which relies on its outstanding professionals to deliver great care to patients.
"If we can make even a small contribution to the children's recovery by renovating walls and painting cheerful murals at the hospital, we have already achieved our goal," said István Miavecz, PPG general manager, architectural coatings, Central Europe. "The employees of Bethesda Children's Hospital have an important contribution to the little patients' well-being and feelings, and we hope to make their days brighter as well." 
The?Colorful Communities?program, PPG's signature initiative for supporting communities, aims to protect and beautify the neighborhoods where PPG operates around the world. Through the?Colorful Communities program, PPG's committed volunteers contribute their time and PPG paint products to help transform community assets – from painting classrooms, to bringing color to a maternity ward and redesigning a playground. Since 2015, PPG has completed more than 400?Colorful Communities?projects, impacting more than 7.4 million people in 42 countries.
PPG's global community engagement efforts and the PPG Foundation aim to bring color and brightness to PPG communities around the world. We invested $13.3 million in 2021, supporting hundreds of organizations across more than 40 countries. By investing in educational opportunities, we help grow today's skilled workforce and develop tomorrow's innovators in fields related to coatings and manufacturing. Plus, we empower PPG employees to multiply their impact for causes that are important to them by supporting their volunteer efforts and charitable giving. Learn more at communities.ppg.com.
About PPG
At PPG (NYSE:PPG), we work every day to develop and deliver the paints, coatings and specialty materials that our customers have trusted for nearly 140 years. Through dedication and creativity, we solve our customers' biggest challenges, collaborating closely to find the right path forward. With headquarters in Pittsburgh, we operate and innovate in more than 75 countries and reported net sales of $16.8 billion in 2021. We serve customers in construction, consumer products, industrial and transportation markets and aftermarkets. To learn more, visit www.ppg.com.
Contact:
Andrew Wood – Corporate Communications, EMEA – awood@ppg.com – +31 6 5121 6579
Source: PPG Industries, Inc.