Mondi Approves €400 Million Investment in New Kraft Paper Machine at Štětí Mill (Czech Republic)

Mondi, a global leader in sustainable packaging and paper, has announced the approval of a €400 million investment in a new paper machine at its flagship Štetí mill in the Czech Republic. The investment forms part of the Group's €1 billion expansionary capital investment programme to accelerate growth in sustainable packaging and will further strengthen Mondi's leading position in the market.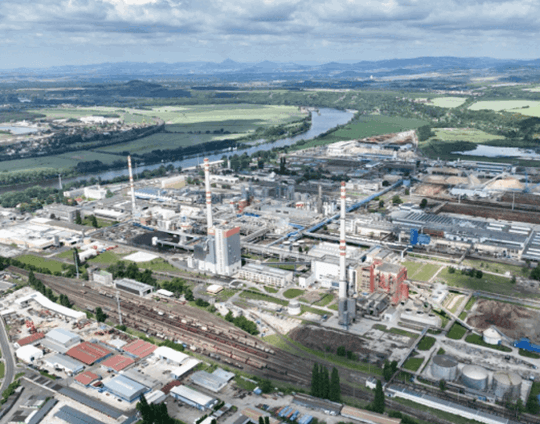 The investment will help Mondi to meet the growing demand for paper-based flexible packaging, underpinned by growth in eCommerce and sustainable packaging, and will contribute to increasing Mondi's range of innovative, sustainable packaging and paper solutions. The new machine will produce around 210,000 tonnes per annum of sack kraft paper supporting Mondi's Paper Bags business thanks to the benefits of a vertically integrated value chain. It will also allow Mondi to optimise production across the remaining kraft paper portfolio and strengthen its leading position in speciality kraft paper across a broad range of applications such as functional barrier papers.
"As a global leader in innovative and sustainable packaging solutions, we are pleased to announce the approval of such an important investment. Sustainability is at the heart of all we do and this is a big step forward on our journey to making all our packaging solutions reusable, recyclable or compostable, which is one of our Mondi Action Plan 2030 (MAP2030) commitments." – Thomas Ott, CEO Flexible Packaging, Mondi.
About Mondi
Mondi is a global leader in packaging and paper, contributing to a better world by making innovative solutions that are sustainable by design. Our business is integrated across the value chain – from managing forests and producing pulp, paper and films, to developing and manufacturing sustainable consumer and industrial packaging solutions using paper where possible, plastic when useful. Sustainability is at the centre of our strategy, with our ambitious commitments to 2030 focused on circular driven solutions, created by empowered people, taking action on climate. In 2021, Mondi had revenues of €7.0 billion and underlying EBITDA of €1.2 billion from continuing operations, and employed 21,000 people worldwide. Mondi has a premium listing on the London Stock Exchange (MNDI), where the Group is a FTSE100 constituent, and also has a secondary listing on the JSE Limited (MNP).
Contact:
Judith Wronn – Head of Communication, Flexible Packaging – judith.wronn@mondigroup.com – +49 151 17714692
Source: Mondi plc